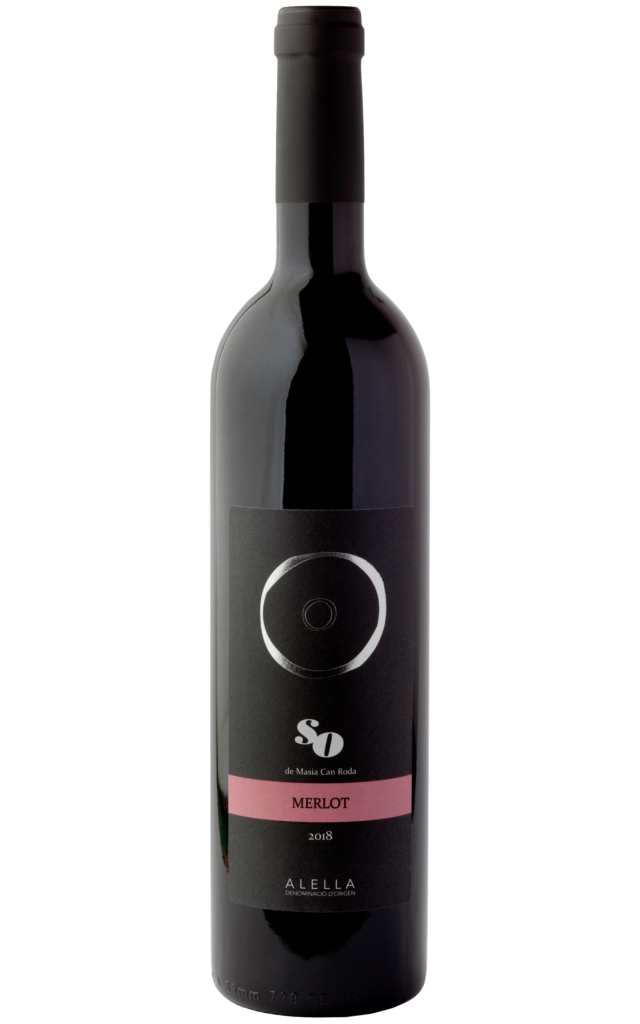 The table of any food lover has to have a good red wine. And it's these merlot red wines that pair with a large variety of meets, especially those cooked in the oven or on the grill. That is why it is so important to make sure we buy a good Merlot wine when we want to organize a celebration with these types of delicious dishes.
At Can Roda we produce some of the best reds on the market with our Merlot, Garnacha and Cabernet Sauvignon varieties. These are tasty wines, with great personality and the characteristic Mediterranean touch that comes with the DO Alella. We also remind you that you can always buy our merlot wine in our online store. You can also taste them by participating in one of our oenological experiences we organize every week.
In this way you can see just how our merlot red wines are made in the traditional way and with completely biological elements, which results in completely organic superior quality wines.
Type of wine – Red

Year – 2019

Designation of Origin – Alella

Volume – 75 cl.

Alcohol – 13%

Allergens– None

Grape variety – Merlot

Serving temperature – between 8 and 12 ºC
AVAILABLE ON OUR WINE GIFT BASKETS
You might also be interested in…
Notes on the Merlot by Masia Can Roda
Our young merlot red wine is characterized by a pomegranate color, middle layer and maroon trim, clean, and with the presence of tears.
This red wine merlot has good aromatic intensity, fresh and sharp, with aromas of red fruits like cherries and strawberries, black currant and elderberry, clean and fresh vegetable aromas, hints of branch fruit or licorice stick on a few touches of balsamic.
it has a sweet sensation on the palate and provides a silky balance in its passage in the mouth, a persistent finish with a slightly bitter aftertaste and fresh and pleasant vegetable and spicy memories.
Would you like to try it? Now you can get one of our bottles of merlot wine in our online store. You can enjoy it at home or take it to your next dinner party in no time!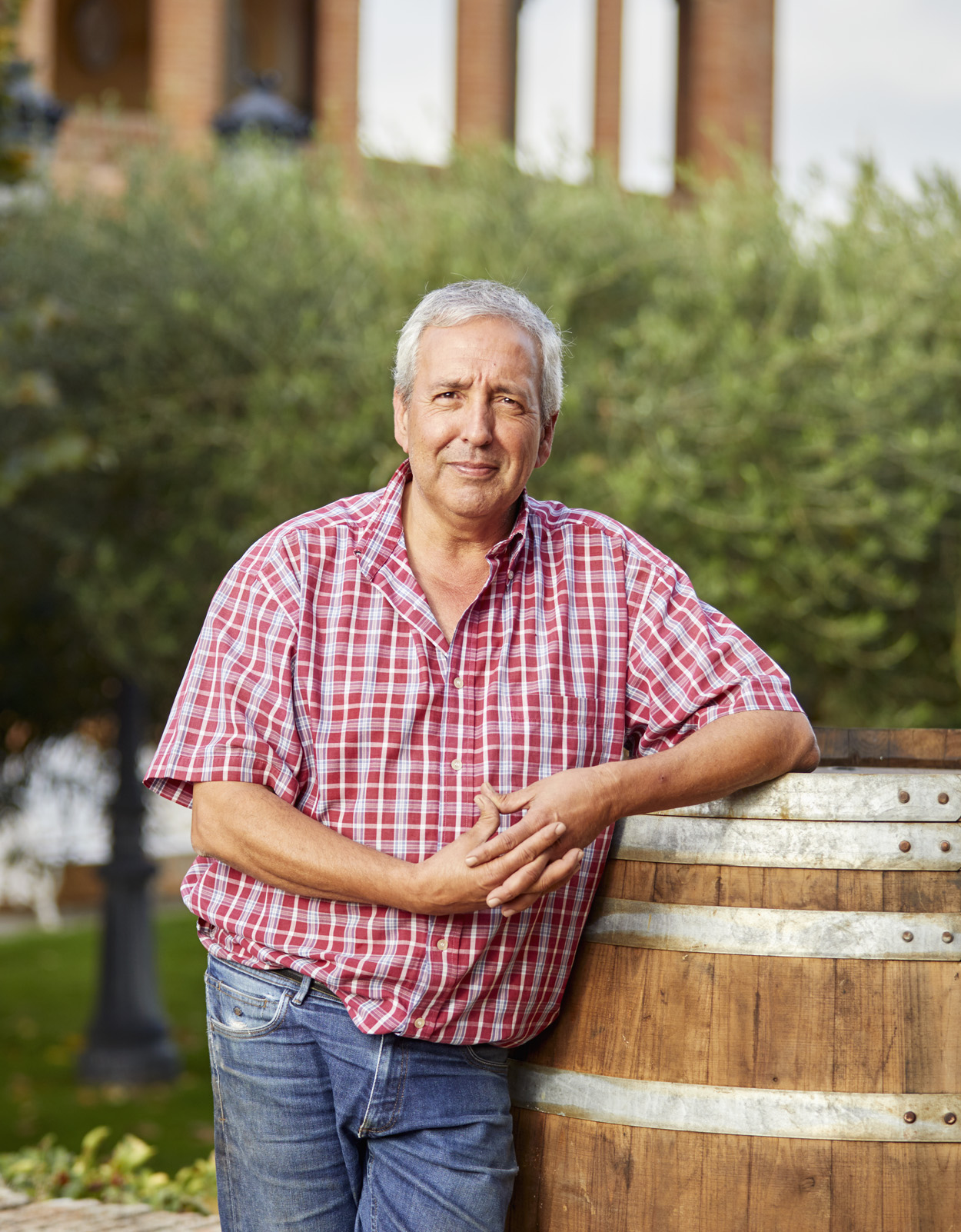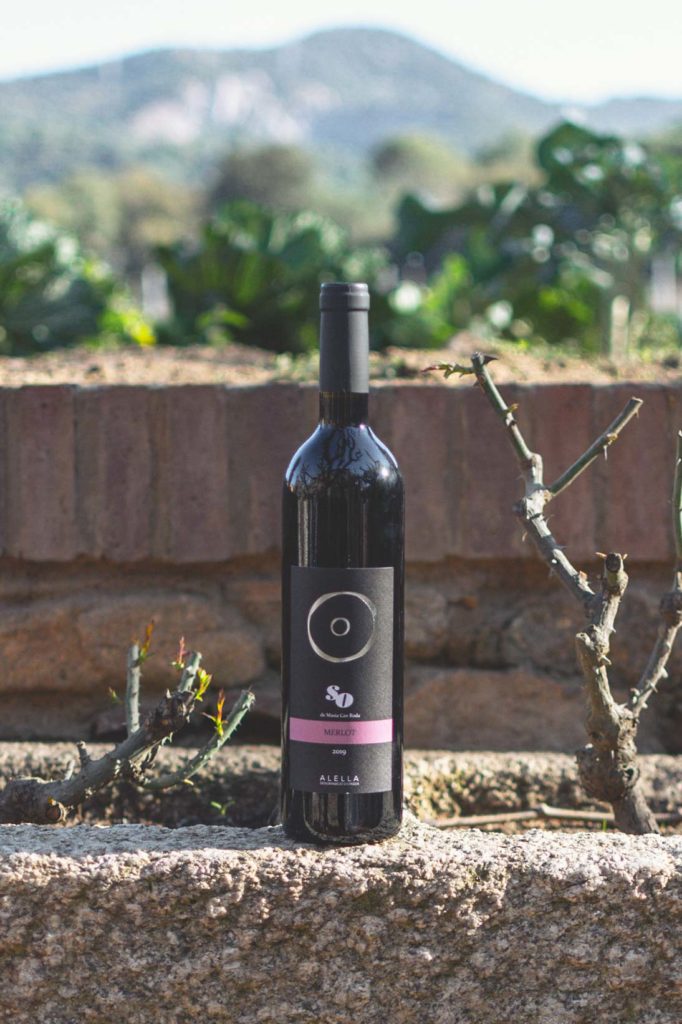 Features of our Merlot red wine
The grape variety used to make our young merlot red wine is, as its name suggests, the Merlot. This wine has an alcohol content of 13% and ideally served between 8 and 12 ° C to enjoy it at its best.
How we make our Merlot red wine
The merlot red wine that we produce at Can Roda is made through manual harvesting in boxes of 15 kg capacity, where the grapes are destemmed, crushed and vatted in stainless steel tanks.
Its maceration-fermentation is at 24ºC for 14 days by daily pumping over the cap to extract coloring and polyphenolic elements.
Afterwards, the pulps are bled and pressed, followed by clarification and filtration prior to bottling.
How to pair our Merlot red wine
This young merlot red wine is suitable for many dishes, but especially it can give a lot of play to accompany dishes of grilled meat, ribs, stockings, blood sausage, as well as grilled vegetables.
In addition to our young merlot red wine, you can find our red cabernet crianza wine or our red syrah garnacha in our store. Now at Can Roda we offer you the possibility of buying Merlot wine online, as well as other varieties of wine such as white, rosé, sweet or aperitif wines.
And if you are looking for ideas to give to a wine lover, don't miss our wine cases which you can buy online with merlot with others. It's ideal to look good on any occasion.