Sweet wine Penjat d'un fil
Sweet wines are one of the most typical of Catalonia. Ideal to serve with local desserts, they are highly appreciated by many wine lovers.
At Can Roda, we have developed one of the most personal and delicate sweet wines, a sweet wine with the Alella designation of origin that will never leave you indifferent. Even its name denotes character as Penjat d'un fil means 'Hanging by a thread'. If you want to magnify the taste of your desserts, don't hesitate to buy a sweet wine to experience it for yourself. You can now do it in our online store, you will get it in no time at home.
Can Roda make wines in a totally traditional way, with biological elements that result in a completely ecological and delicious wine. In addition, buying wine sweet Can Roda is super easy now. So what are you waiting for?
Type of wine– Sweet

Year– 2021

Volume– 50 cl.

Alc. Vol– 12%

Allergens– None

Grape variety– Pansa Blanca

Service temperature – between 6 and 8ºC

Production– 700 bottles
AVAILABLE IN OUR WINE GIFT BASKETS
You might also be interested in…
Notes on our sweet wine from Can Roda
Our Penjat d'un fil wine is golden in color with hints of honey, bright and with the presence of dense tears. It has a varietal aroma of complex aromatic harmony reminiscent of fruits in syrup such as melon, peach, apricot, which evoke a sweet sensation, over fresh vegetable touches of freshly cut herbs.
The entry on the mouth is calm and elegant, enveloping the entire palate with a very pleasant sweetness, with a complex finish of aromatic herbs, shady and subtle hints of smoke. Is your mouth watering yet?
Buying a sweet dessert wine can be complicated when we look for the best, but you can't go wrong with our sweet wine. Undoubtedly, it's the best choice to accompany a long dinner conversation with friends and family.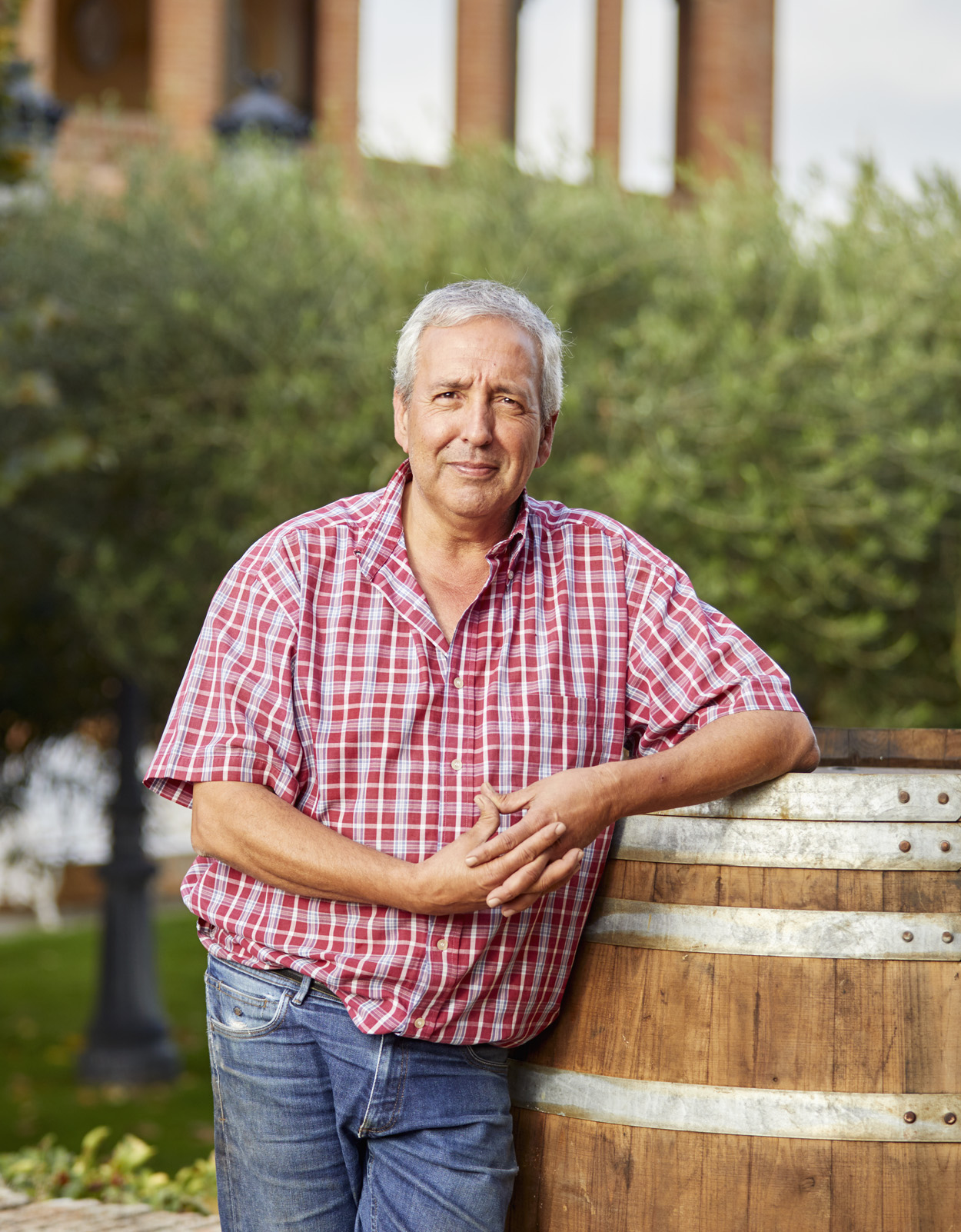 Features of sweet wine Penjat d'un fil
The variety used to make our sweet wine with the Alella is the characteristic of its designation of origin, with the pansa blanca grape. It has an alcohol content of 11.0% and our Penjat d'un fil should be served between 6-8°C.
How do we make our sweet wine?
If you are thinking of buying a sweet dessert wine, you should know that Penjat d'un fil is produced by harvesting selected grapes from old vines and with the highest sanitary quality.
The grapes are hung in "sunny and serene" weather for about 3 months so that a concentration of sugars is achieved, obtaining a must of approximately 21 ° alcohol. So it is a very special and unique wine.
As you can see, buying sweet wine is not that simple, you must know how to choose it well.
Our wine has a partial alcoholic fermentation of the must that's achieved by stopping the fermentation by means of cold, remaining a part of sugars to ferment, something to value when buying it.
What to pair with our Penjat d'un fil sweet wine?
Buying sweet wine is perfect to accompany long periods of time, where endless tapas pair in a particularly ideal way. You can pair dishes such as the mountaineer from Arenys de Munt, the pancakes from Arenys de Mar, the coca from Llavaneres, the Layetan cookies from Mataró, Masnouenses from El Masnou, Vitrales from Canet, etc. In short, many Catalan desserts and tapas can be a delicious accompaniment to Penjat d'un fil, the perfect option if you want to buy quality sweet wine.
In addition to buying sweet wine for dessert, in our online store you can find our Clarea sweet vermouth wine or our sparkling wine Gran Minguet Brut Nature Reserve to accompany the rest of your meal.
Don't forget to take a look at our wine cases to give on special occasions. In some of them you can find and buy our sweet dessert wines along with other Can Roda wines. The perfect to impress on any occasion.
Wine baskets from our store…