Sparkling wine Gran Minguet Brut Nature Reserva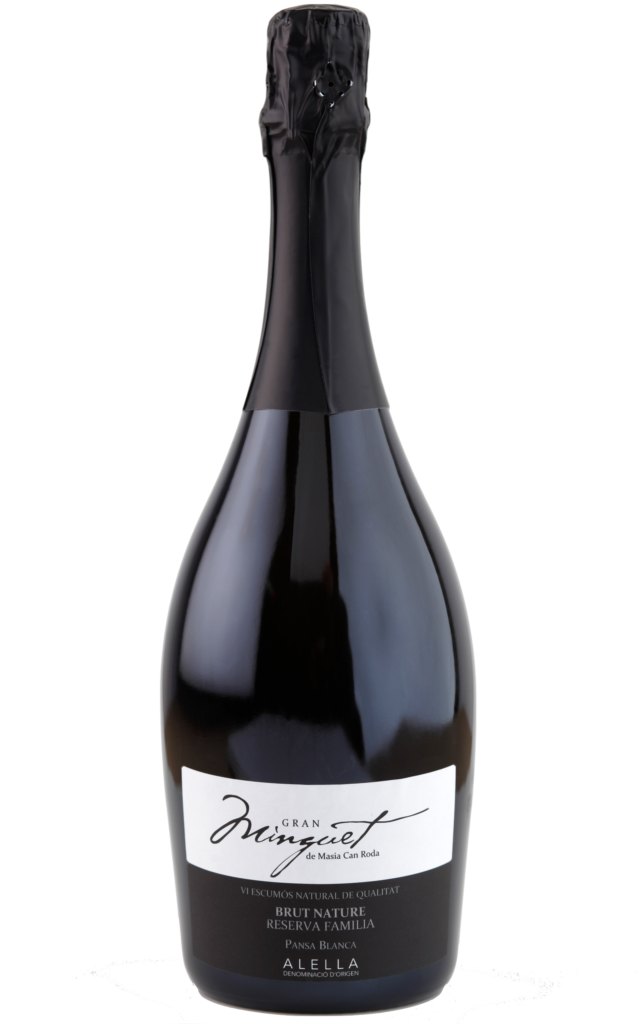 9,67/10 – Catalonia Wine Guide 2020

Gold medal – Gilbert Gaillard Magazine 2018
At Roda Can we love celebrations, get togethers between friends and family with a table full of delicious dishes and good local wines. And like everyone else, whenever we celebrate something we want to accompany it with a good Brut Nature Reserva.
If you want to celebrate any event and want to be prepared for it, now you can buy a sparkling wine Brut Nature Reserva in our online store.
Gran Minguet Brut Nature Reserva is a completely organic Brut Nature Reserva cava made in our Santa María de Martorelles winery using the traditional method and with the DO Alella. So it's the right choice if you want to buy a quality Brut Nature Reserva sparkling wine!
Type of wine – Sparkling wine

Year – 2016

D.O. – Alella

Volume – 75 cl.

Alcohol – 12%

Allergens– None

Grape variety – Pansa Blanca

Serving temperature – between 8 and 10ºC

Production – 1,200 bottles
AVAILABLE IN OUR WINE GIFT BASKETS
You might also be interested in…
Notes on our sparkling wine Brut Nature Reserva Gran Minguet
Our Brut Nature Gran Reserva Minguet is a cava with a yellow "pink happiness" color and a gold reflection, with a fine persistent bubble with a final crown formation.
On the nose, a diversity of aromas of good intensity, stand out, we will find a chain of well-harmonized scents like vine peach, toasted almonds, on a sweet smell of brioche and apple sponge cake.
The entrance of this Cava Brut Nature Reserva on the mouth is present and creamy, with integrated bubbles and voluminous feel, balanced acidity and a long finish full of nuances worthy of a wine aging with lees, where we found the creamy traces of brioche, roasted nuts and personality of a shy salty touch.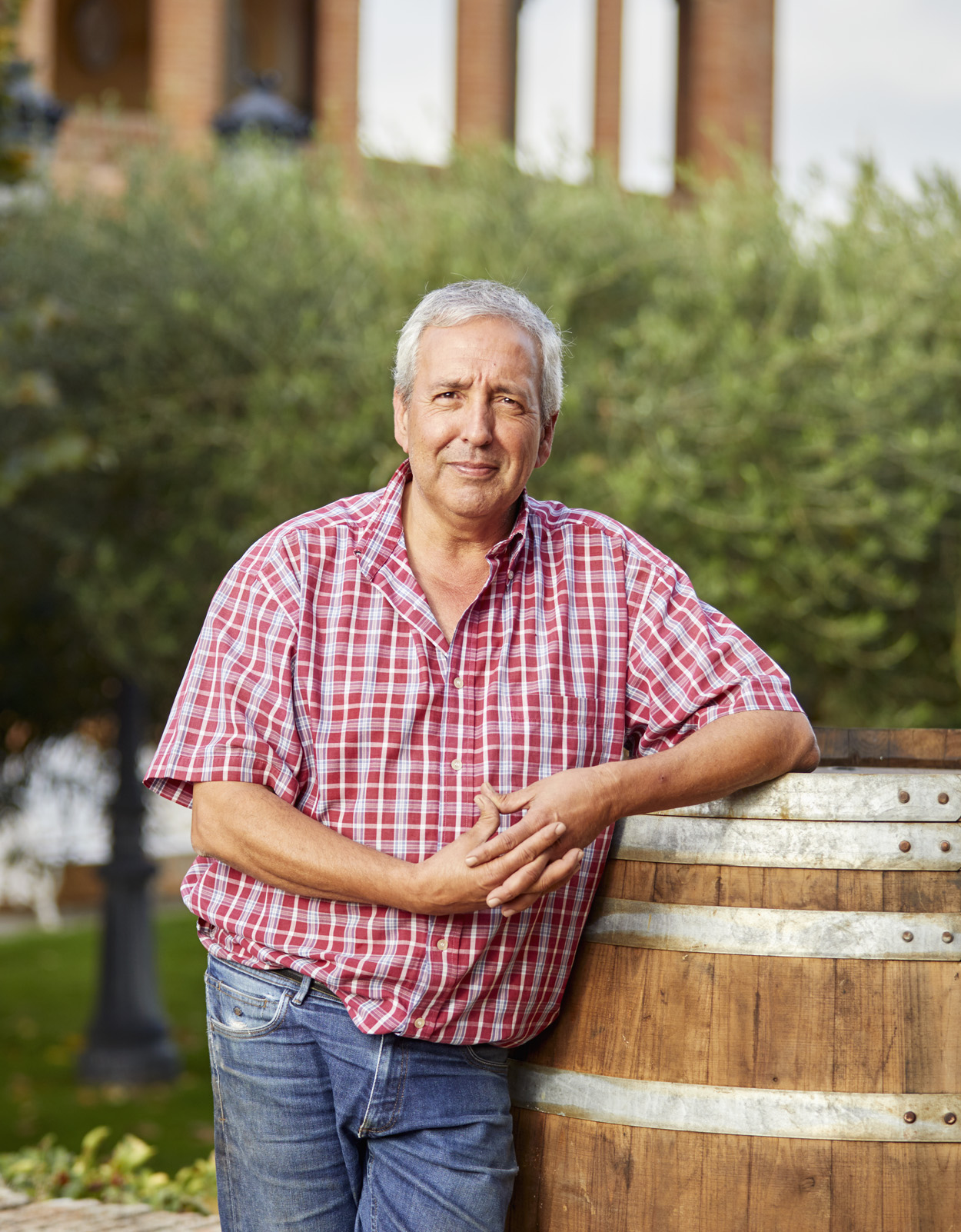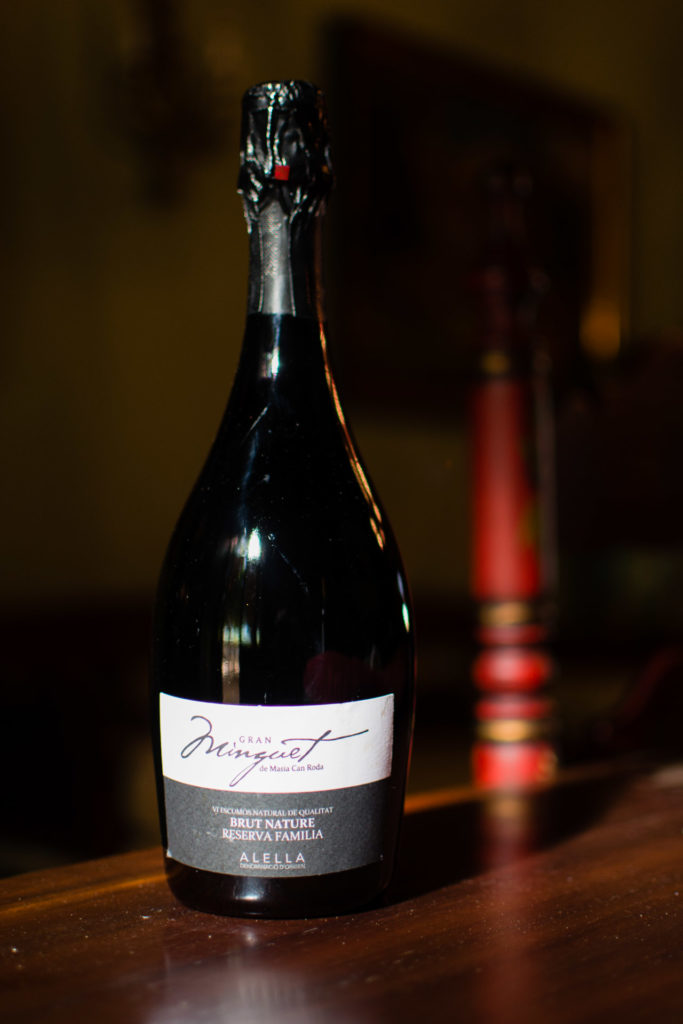 Features on Gran Minguet, our sparkling wine Brut Nature Reserva
The grape variety used by our excellent cava Brut Nature Reserva is the pansa blanca, the local variety of the Alella DO. The alcoholic strength of Gran Minguet is 12% and should be served at a temperature of between 8 and 10 ° C. Is your mouth watering yet?
How do we produce our sparkling wine Gran Minguet?
If you want to buy sparkling wine Brut Nature Reserva, you should know that the production of our cava Brut Nature Reserva is through manual harvest in boxes of 15 kg capacity, soft pressing with a pneumatic press and exclusively uses the flower must and fractions pressing soft to 0.4 atm pressure.
Static settling for 24 hours at 12ºC and subsequent alcoholic fermentation at a controlled temperature of 14 ° C for 20 days. Slow secondary fermentation in the bottle following the traditional method for 45 days at a temperature of 13 ° C, and subsequent aging with its lees for a minimum period of 30 months.
How to pair our sparkling wine Gran Minguet
There are many good things that can be paired perfectly with our Brut Nature Reserva cava, due the complexity of the Grand Minguet a variety of dishes long boil, like a rabbit casserole, marmitako, roast chicken, tripe can be combined like a ring slipping onto a finger with this Brut Nature Reserva cava.
Why wait to buy our Brut Nature Reserva sparkling wine? If you'd prefer another variety, you can also find and buy our Brut Nature sparkling wine. And to accompany desserts during celebrations, you can also buy our Clarea sweet wine in our store.