Sustainable tourism
Visit our winery at Can Roda near Barcelona
Visit Can Roda Winery
Visiting a winery is fun, traditional and different, a sample of our wine culture you shouldn't miss.
A visit to a winery in Catalonia is the kind of activity sought after by all travelers and tourists, both domestic and international.
Catalonia has a long tradition in winemaking and our designation of origin is one of the most prestigious in Spain. That's why you won't want to miss such an experience.
If you are thinking of visiting a winery in Barcelona, ​​don't hesitate to visit our winery at Can Roda.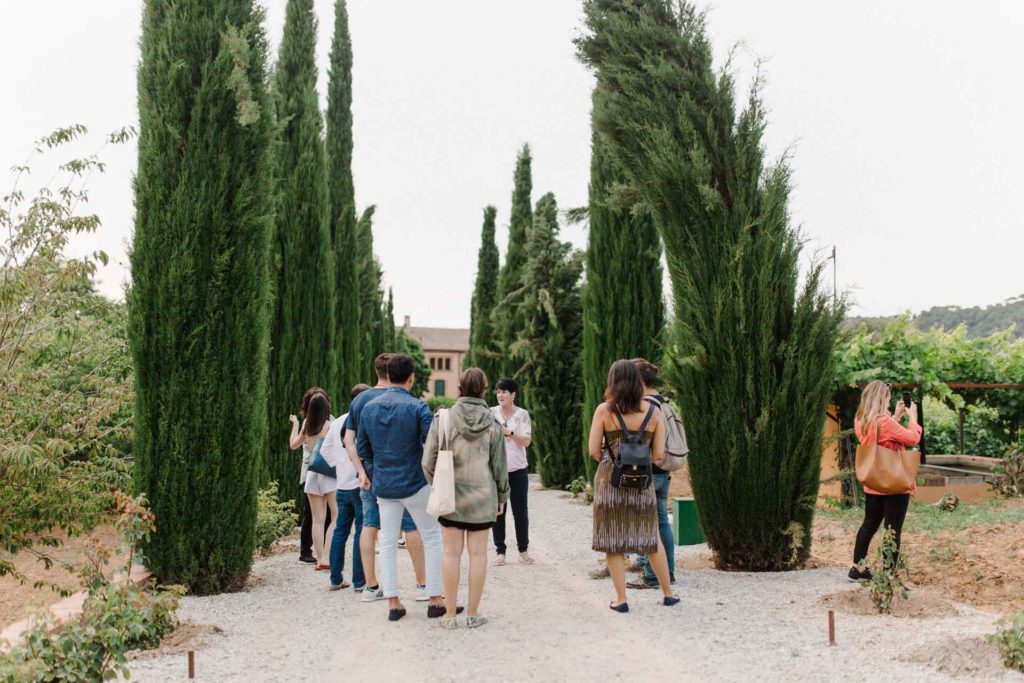 This activity includes:
Visit to the vineyards

Visit to the winery

Tasting of four wines paired with local products
It is recommended to book in advance. Without prior reservation the visit is not guaranteed.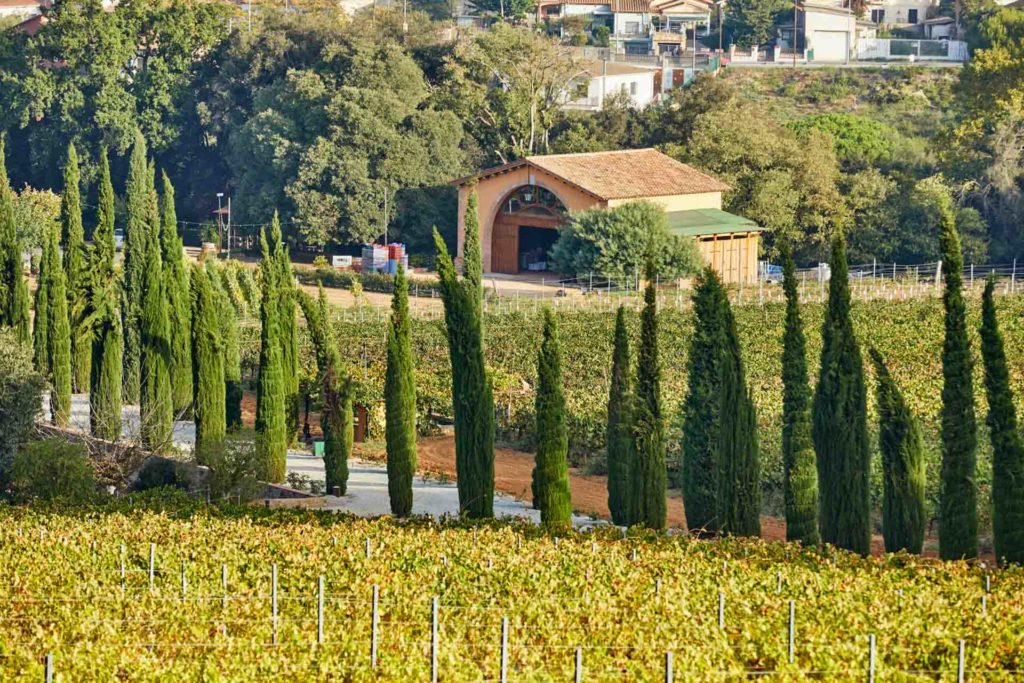 What do we do at Can Roda?
At Can Roda we work with octogenarian vineyards recovered from disuse just a decade prior. Our wines are made using a traditional process where each plot is vinified separately to ensure the optimum ripeness of the grape and so we can make the best of each of the varieties grow.
That familial character permeates in each of the activities organized by Can Roda. Visiting a winery in Catalonia where the whole process takes place in the wine is not so simple.
We produce our wines from start to finish, from cultivation in the vineyards, processing, to the final bottling. You can discover it all if you decide to visit a winery in Barcelona like Can Roda.
Discover our wines
Visit us and discover how we make our DO Alella wines and also get to know the unique environment around us. Both the wineries and the vineyards are just a short trip from Barcelona.
Among them, you can find our white wines: Pansa Blanca, Pansa Blanca muscat, Pansa Blanca Sauló; our sparkling wines: Brut Nature Gran Reserva Brut Nature Minguet, Elles; our red wines: Grenache Syrah young Merlot, Cabernet Merlot Crianza, Part dels Angels, our Clarea vermouth and our sweet Penjat d'un fil.
All of them come with unique flavors that are difficult to taste anywhere else in the world. So if you want, you can also accompany your visit with a wine tasting or join one of our wine pairings that we do near Barcelona. What are you waiting for?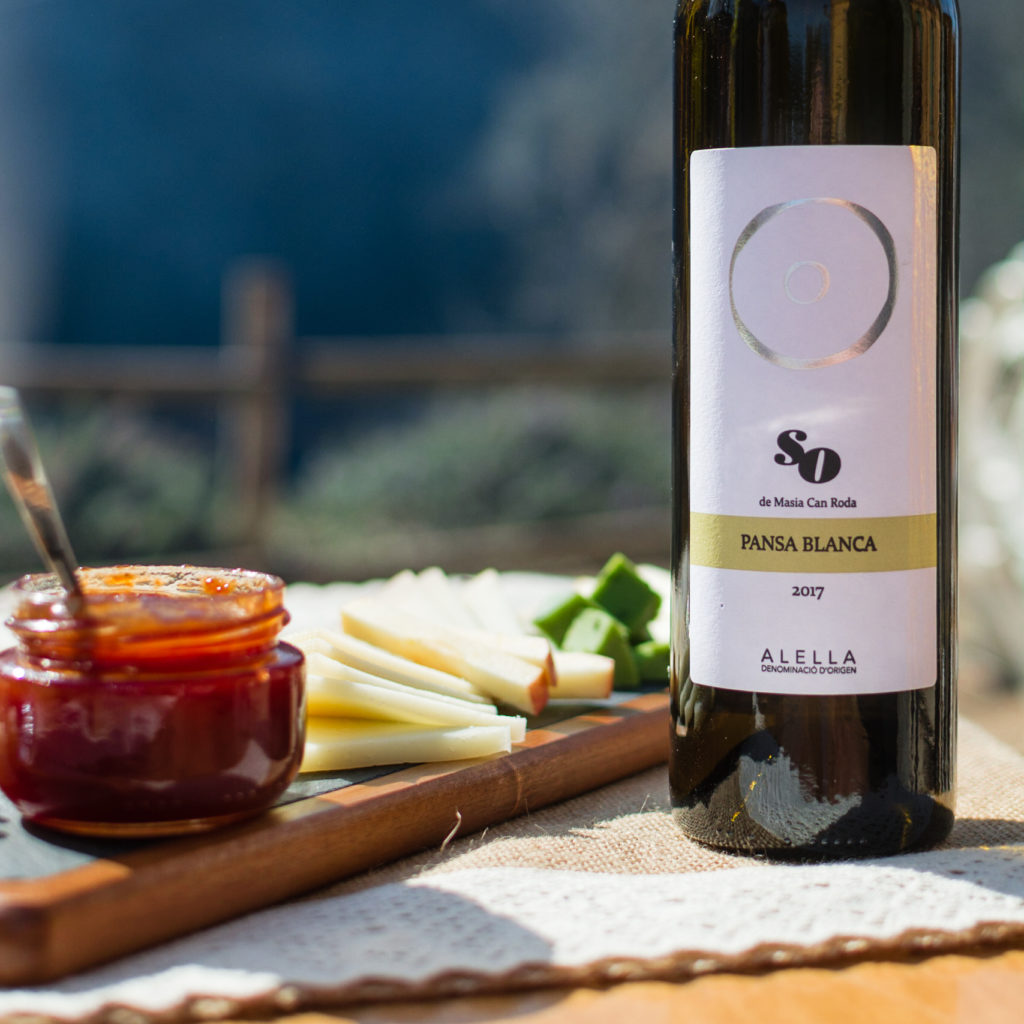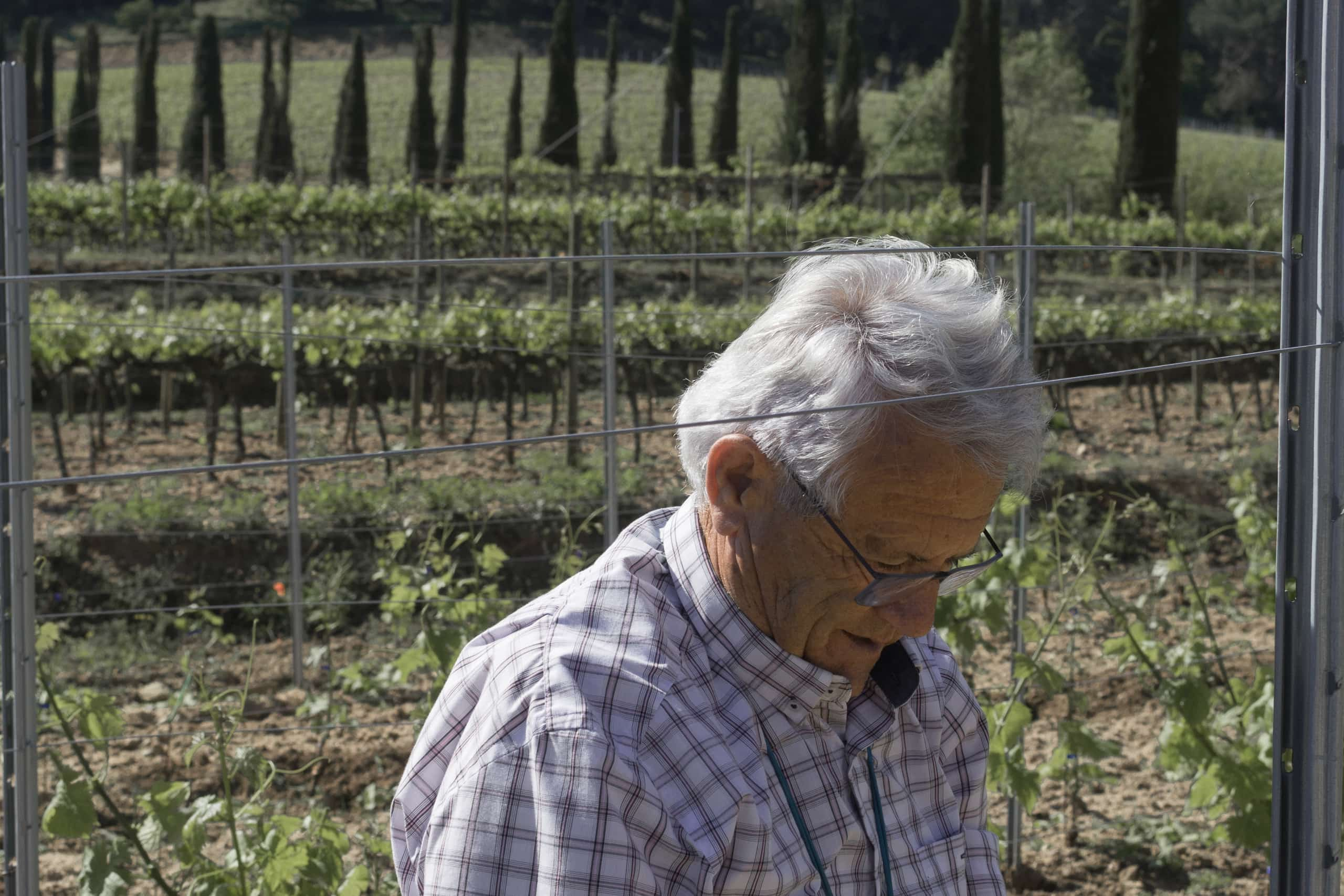 About the history of Can Roda Farmhouse
Located in a beautiful setting, surrounded by vineyards and fields, Can Roda is a paradise near Barcelona. Its uniqueness makes it the perfect winery to visit and also to enjoy the beautiful Mediterranean landscape.
As a forty-hectare farmhouse surrounded by forest and vineyards, it's ideal for a visit to a winery in Catalonia because it is located just outside of Barcelona.
Can Roda is a perfect place to take a walk, unwind and enjoy time with friends, partners, family or colleagues. Our farmhouse is a pleasure for the senses, besides being protected from prying eyes and one of the most private farmhouses in the entire region of Alella. So visiting a winery and enjoying the champagne at Can Roda will transport you to another time when things weren't done in such a hurry, but with love and passion for a job that requires a lot of patience.