sustainable tourism
Wine experiences in Can Roda
Discover the best wine experiences in Barcelona
Wine is part of our culture and history. Barcelona is a Mediterranean area with a long winemaking tradition, in fact DO Alella, where our winery Can Roda is located, is the oldest of the Iberian Peninsula.
Tourism at the wineries of Barcelona is therefore one of the most popular. The proximity to the capital is crucial, in addition the quality of the wines produced in the province, such as the DO Alella.
Whether following a route, visiting any winery or enjoying the landscape and the historical and artistic heritage found in the wine areas of Barcelona, ​​the appeal of an oenological experience near Barcelona is undeniable. Therefore, we open our doors at Can Roda for you to come and discover the world of wine with your own eyes, in a privileged place.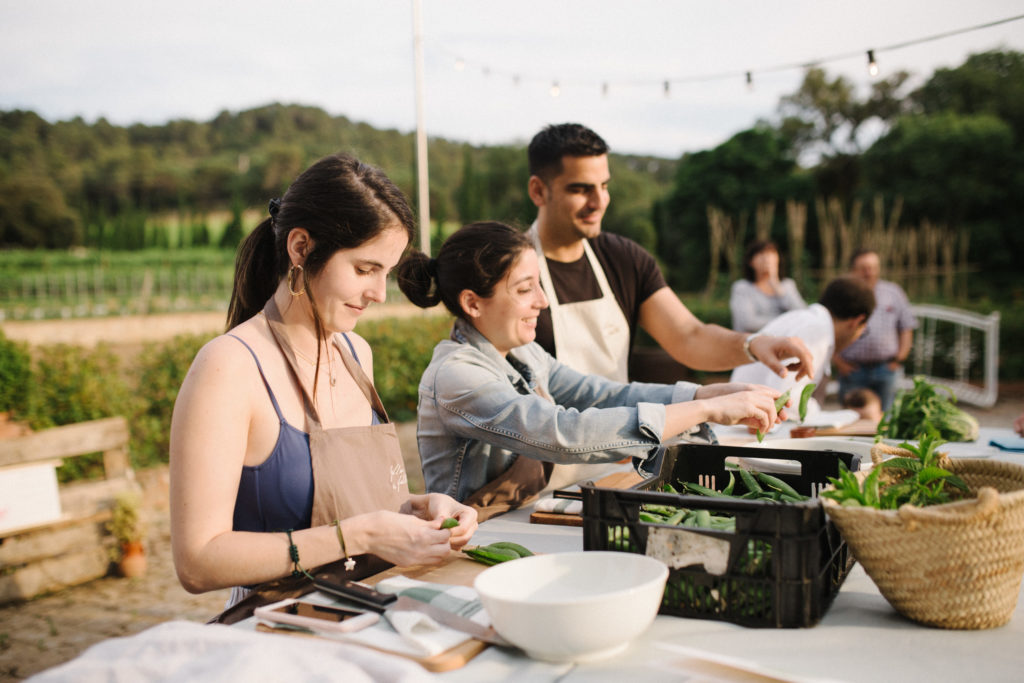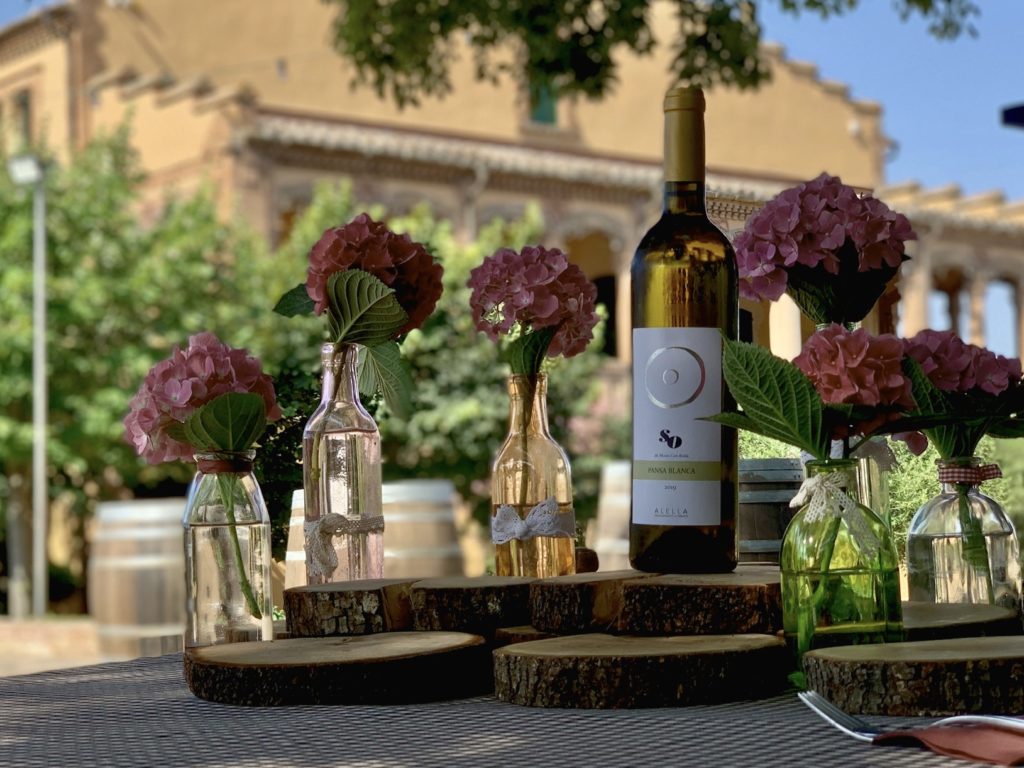 Marked by a Mediterranean climate, with mostly sunny days, hot summers and mild winters, visiting Can Roda becomes a delicious way to get out of the routine.
Even if you're not a wine expert, even if you aren't accustomed to drinking alcohol, wine tourism may be perfect for you. Why is that? You'll discover a historical winery with its traditional decorations and where time seems to have stopped, you'll learn the wine tradition with its traditional forms of wine processing, totally ecological and artisanal, part of our identity and cultural heritage.
You can also come to enjoy our wines tastings, workshops and picnics. On our unique wine tours, you can taste dishes from our land that combine perfectly with our wines, and more innovative dishes that will certainly leave an impression.
Enological visit to Can Roda
With this winery visit you'll discover our project's efforts on the land. Strolling through our vineyards and admiring the views of the Vallès, you can enjoy the excellent wines from our winery and taste them at the end.
In the classic visit through the vineyards, we do a guided tour of the winery and a tasting of three wines. All of this is accompanied with homemade snacks with local products.
We invite you to visit our winery in Catalonia, where we produce sparkling wines, white wines, rosé and red wines, sweet and even vermouth, made from Pansa Blanca, a variety of grape that is not found in any other region.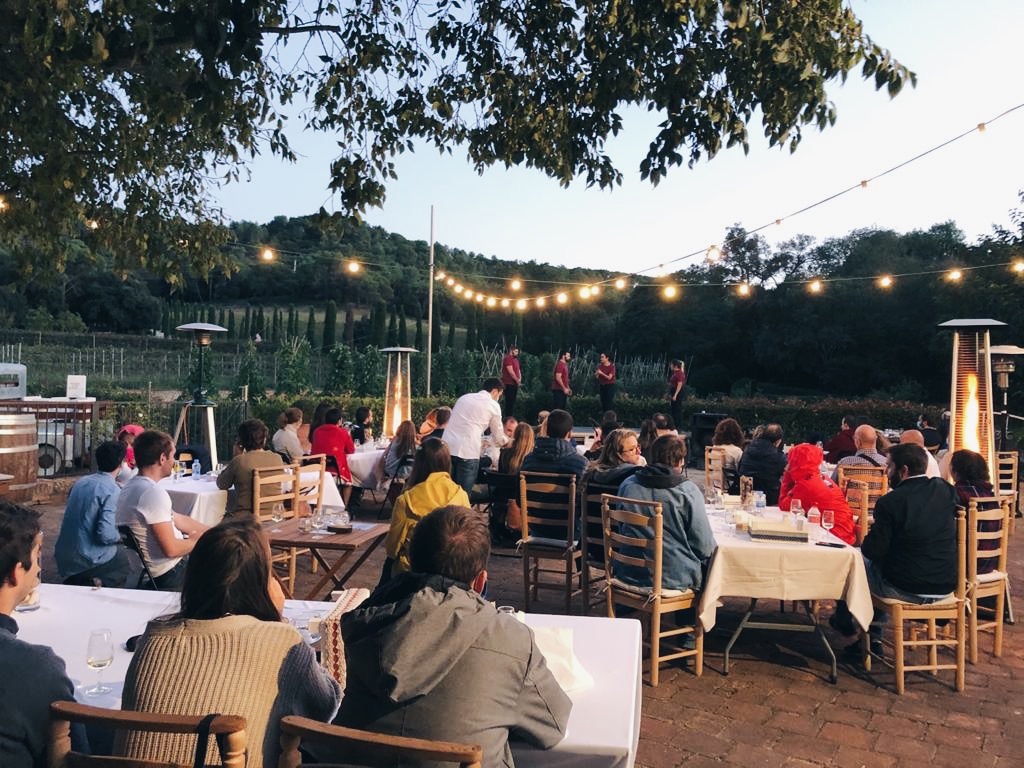 Find a wide range of wine activities
Don't miss any other oenological experiences we offer at Can Roda: wine tasting near Barcelona, ​​workshops and courses, open air concerts, events for companies near Barcelona or individuals. Check out our catalog and discover all the experiences for individuals or groups. They won't disappoint you!
Discover the farmhouse and its surroundings
Located in a privileged area surrounded by vineyards and fields, Can Roda is a natural oasis near the city of Barcelona located in the Serralada de Marina nature park, a mountain range with a moderate altitude that never exceeds 600 m. Here we offer different and surprising activities in a winery near Barcelona including picnics, mountain routes with tastings of local products, and more.
On our unique wine tours you can enjoy the special environment of the DO Alella area, which is located between the sea coast and the Vallès plain and belongs to the regions of Vallès Oriental, Maresme and Barcelonès.
You'll also discover our oenological experience: our octogenarians vineyards recovered from disuse just a decade ago. You'll understand why we make our wines using an artisan winemaking process where each plot is vinified separately to ensure the optimum ripeness of grain and so we can extract the best from each of the varieties we grow.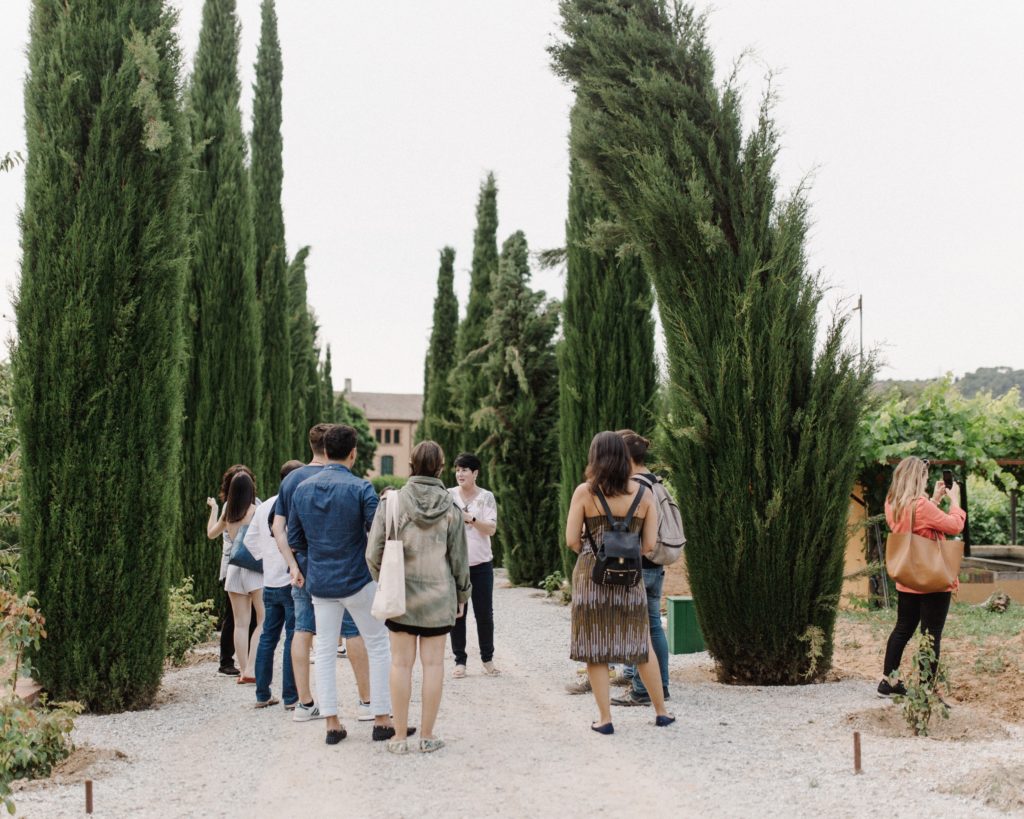 The family character permeates in each of our activities, so it's so nice to attend our oenological experiences near Barcelona that we organized at Can Roda.
At Can Roda, we produce our wines from start to finish, from cultivation in the vineyards, processing, to final bottling, which can be seen in the wine tours when you visit us. What are you waiting for to come visit us?