Can Roda
the great fruits
of a small winery
Celler Can Roda
Next to the Maresme, among the lush Mediterranean landscapes, is our winery, the Can Roda Celler, one of the most impressive wineries near Barcelona and one of the few wineries of the Alella designation of origin.
The Alella wine cellars have a long history closely linked to Catalan viticulture. DO Alella wine has been one of most exported Catalan wines to the rest of the world, which is still a sign of its great character and taste.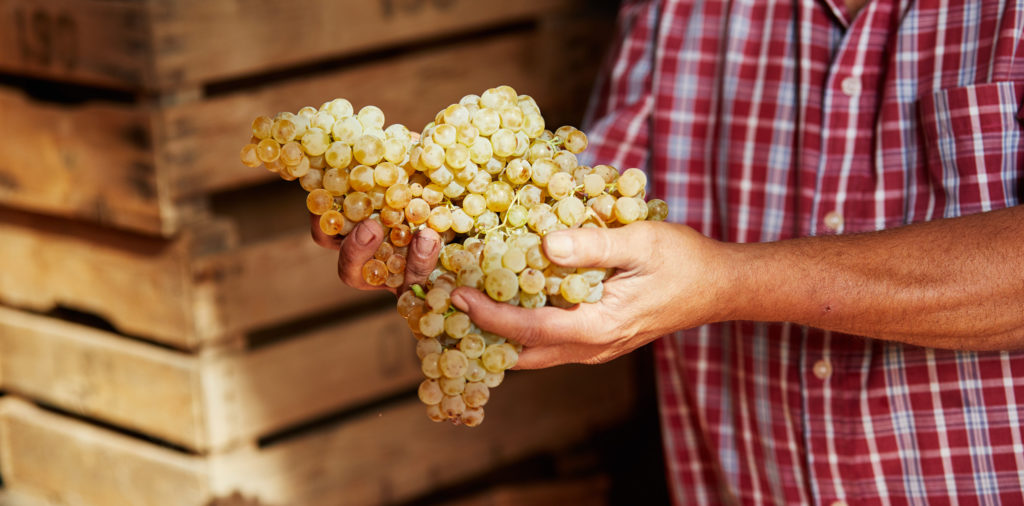 Discover the charms of Can Roda
Come visit us and discover the history behind our 40-hectare country house surrounded by woods and vineyards. It's truly one of the few wineries near Barcelona like this.
Located in an excellent setting surrounded by vineyards and fields, Can Roda is a natural oasis near the city of Barcelona located in the Serralada de Marina Nature Park, a mountain range with an altitude that never exceeds 600 meters above sea level.
Time stands still in our wine cellar, thanks to its excellent state of conservation and its careful decoration.
Enjoy our organic wines from Alella
At Can Roda, we produce our wines from start to finish, from the cultivation of the vineyards, the production, to the final bottling.
We have a total of 20 hectares of vineyards, and are always working with the philosophy of recovering the local vineyards within the Alella region by way of organic farming, which brings a singular and exceptional quality to our wines.
We produce sparkling wines, white wines, rosé and red wines, sweet wines and even aperitif wines. These are made from the pansa blanca variety not found in any other region. In addition, at Can Roda, we are the only ones that grow muscatel variety with the Alella designation of origin to make a glass of pansa blanca and muscatel.
In short, we make our wines with the highest quality control through the entire process: care of the vineyards, manual harvesting and winemaking itself. Therefore, we can say that we are one of the best wine cellars of DO Alella.
In our Alella wine cellar, you can buy any variety of homemade wine or if you prefer, you can buy Alella wines online. You can choose from any of our specialties: aperitif, white wine, sweet wine, sparkling wine, red wine or rose wine.
Enjoy our unforgettable wine experiences
Come to the Alella wine cellar of Can Roda to enjoy unique experiences: encounters gastronomy to taste our wines with local produce, private events to celebrate important dates, solidarity celebrations fundraising concerts live outdoors, walks with picnic for our forest, etc.
In addition, Can Roda have several rooms for corporate events: conventions, team meetings, tastings, dinners, pairings, etc.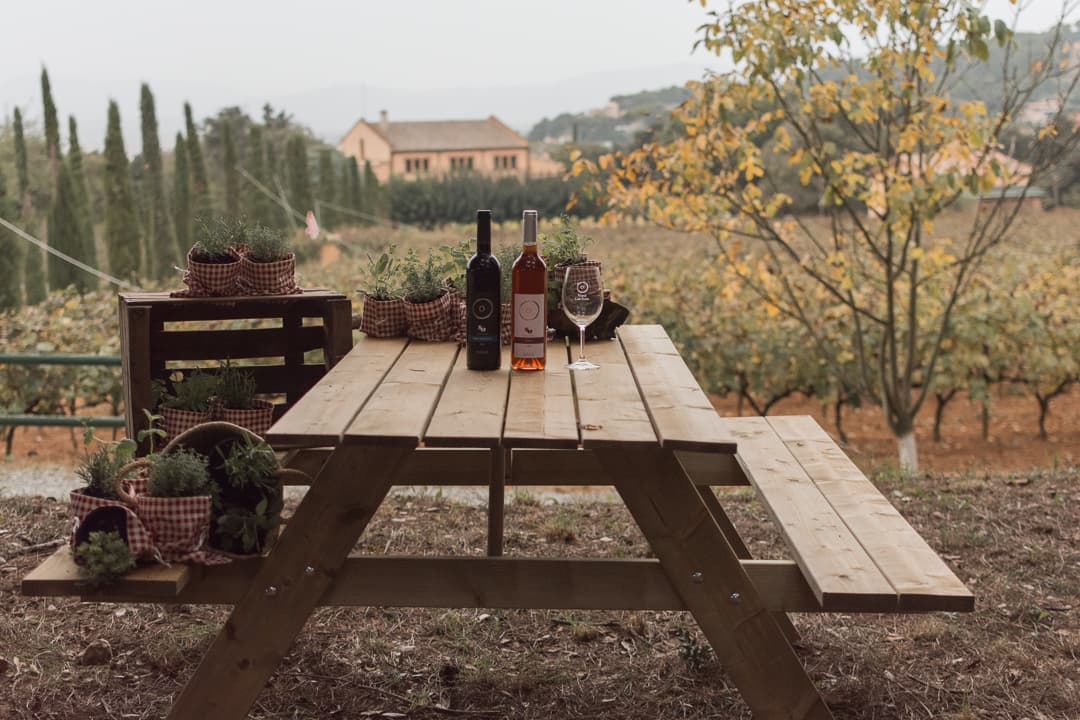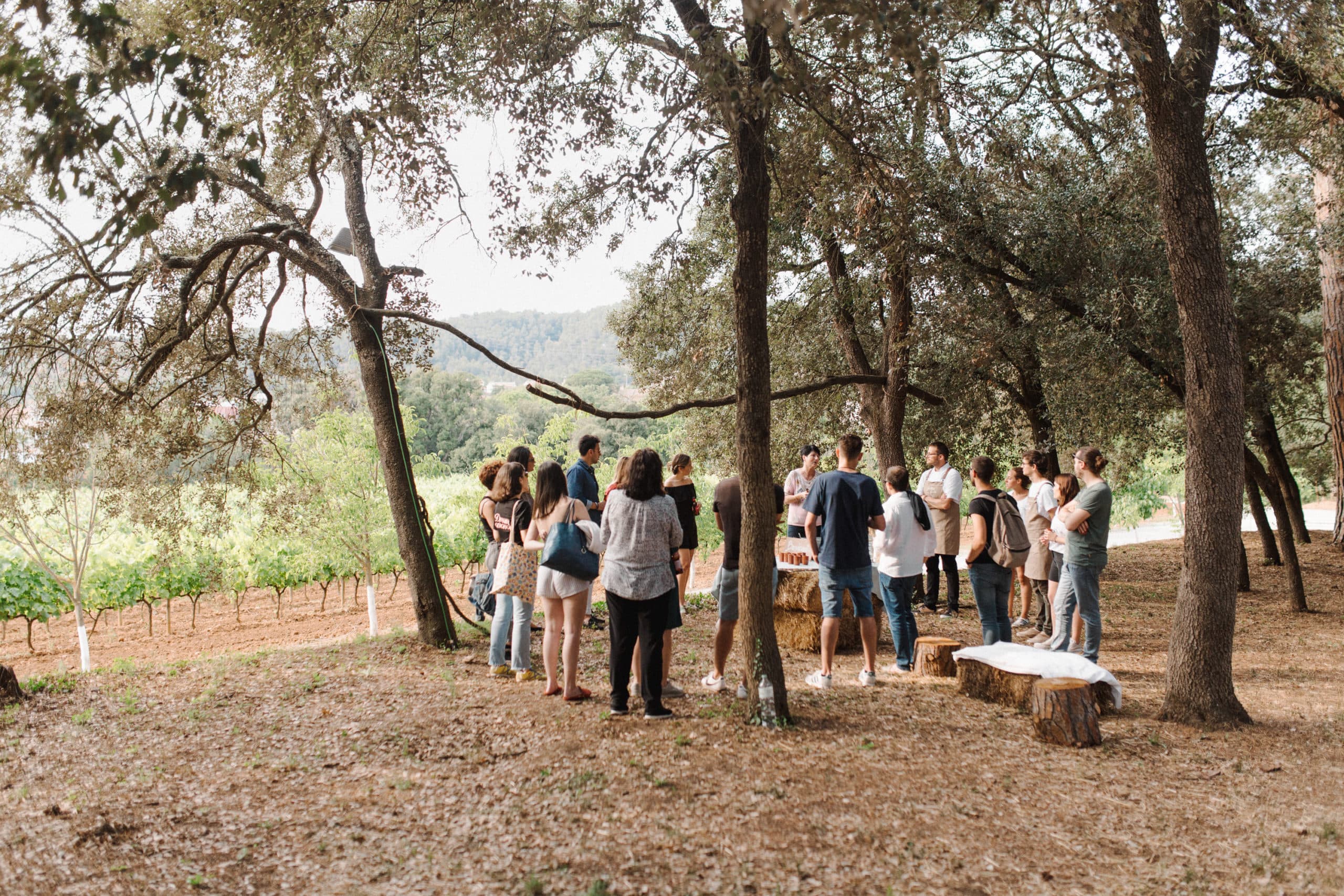 If you want to enjoy the best oenological experiences near Barcelona, you only have to choose one of our various activities. There is something for everyone!
If you need to, you can book any of the hotels and restaurants near Barcelona that will allow you to enjoy the excellent hospitality and cuisine of Catalonia.
Come to our winery and relax, enjoy our extraordinary wines, have fun with our activities and experiences and enjoy an amazing day. We're ready to welcome you with open arms!
What our clients say about us?
"It's unfair to give only 5 stars to this winery. They deserve many more! I've visited many wineries and this has been one of the best experiences I've had in terms of visiting and tasting wines. I highly recommend it and of course we will return to some of the other activities they do. The place is beautiful and Pepi is charming. You can tell she has love and passion for it. Thank you so much for the good time you gave us. "
Ismael Valdelvira
"I felt very good, I integrated into the wine production process. Not only did I enjoy the view, the tasting with the detection of all the nuances made me have all the senses on alert. This experience can't be described with a single word but if it has to be done: SPECTACULAR."
Bruno Cabello
"A marvelous place for the vineyards and the house. A place of nature close to the city. An excellent treatment. Quality wines from the D.O of Alella. It is well worth a visit."
Montse Sala