Sustainable tourism
Corporate and private events
Participate in our events for companies near Barcelona in Can Roda
Events for companies near Barcelona are a wonderful opportunity to become better acquainted with co-workers, foster synergy between them and create links that improve productivity and a good working environment.
That's why we've prepared a series of corporate events outdoors ideal for your employees or colleagues to have a great time and discover things about themselves and others that will enhance their experience together.
In addition to all these advantages, with the excuse of events for companies near Barcelona organized in our farmhouse know the properties of our vineyards, lie the Sauló soil, our native grape variety, the pansa blanca, as well as history our modernist style farmhouse built by Sebastia Bonaplata.
On the other hand, Can Roda also offers a varied and wide range of events for individuals near Barcelona to please everyone. We can organize family gatherings, anniversaries, and all kinds of private celebrations that you won't soon forget.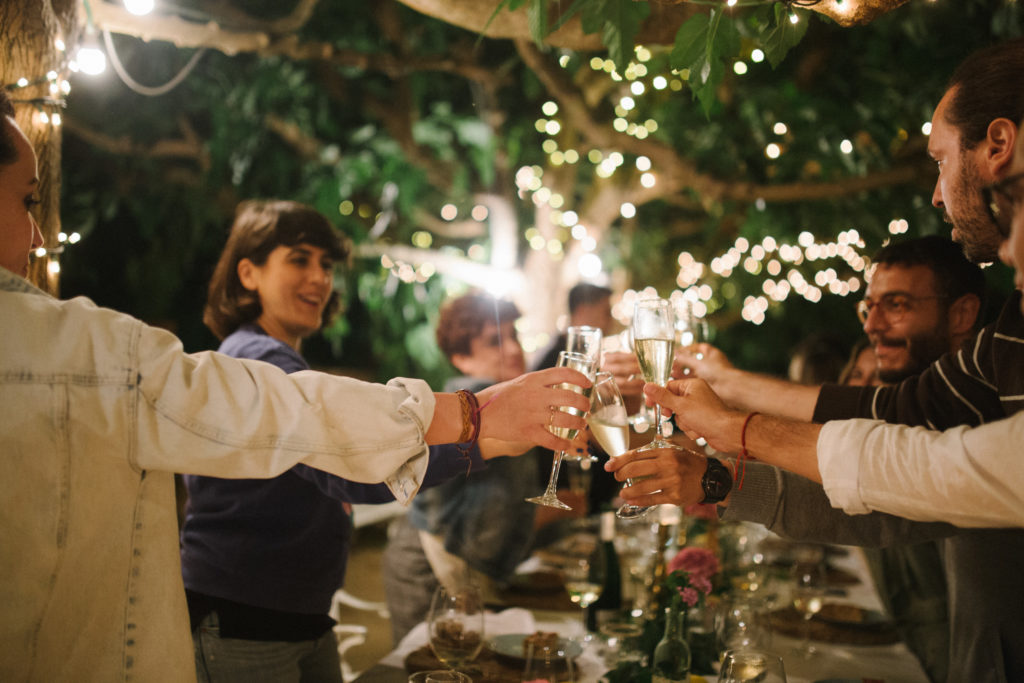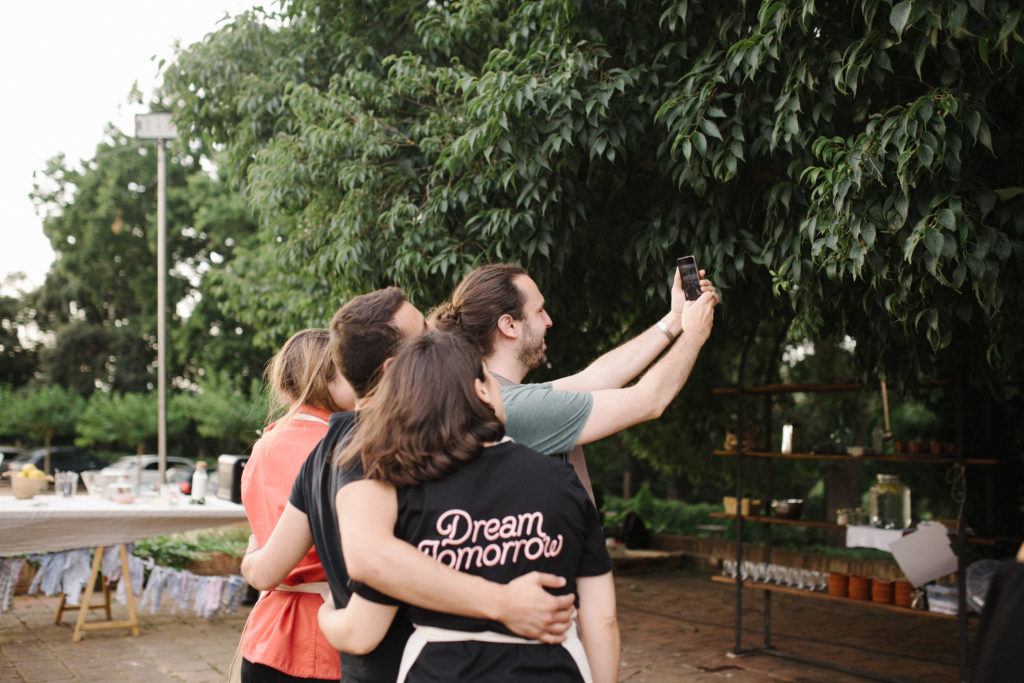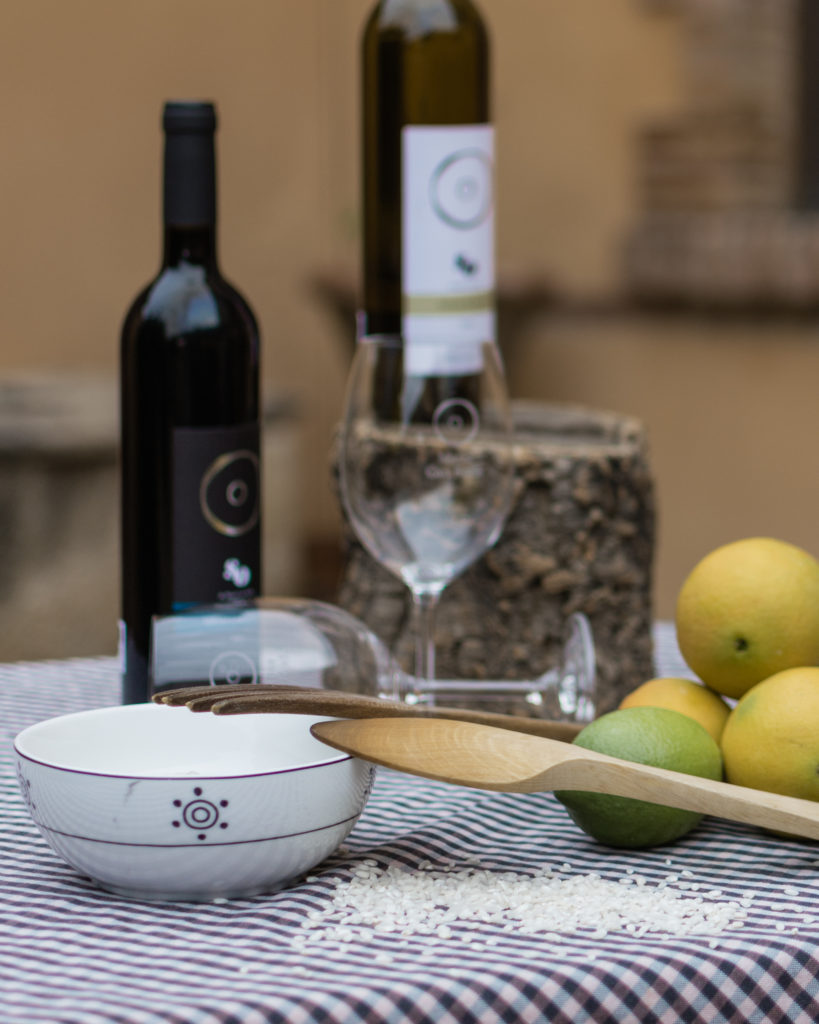 What kind of corporate events in Barcelona do we offer?
At our corporate events in our winery near Barcelona we welcome the best experts and organize various activities such as, teambuilding activities, coaching sessions, celebrations, paella making competitions, and business meetings with food or wine tasting at the end. We are also open to your suggestions in order to adapt them to the type of company, enterprise or activity as you want to promote.
At Can Roda we offer all kinds of varied and fun events for companies near Barcelona that will make the event at our winery a different experience that will create strong ties between team members.
On the other hand, if you're not a business, but you want to organize any of these activities or other events for individuals near Barcelona, ​​please contact us and let us know. All activities are fully customizable to the taste of anyone who wants to organize an event. We can propose different alternatives, including a show or performance to enrich the party, or provide audiovisual support, etc.
What you can find in the corporate events in our vineyards?
We love to receive guests and we want everyone to enjoy themselves and feel comfortable. So we work with the best professionals in organizing events, professional coaching, and catering services. This makes sure that our events for companies near Barcelona are a success.

In addition, we also have Christmas fairs and workshops, cooking classes, courses on edible herbs and events for individuals near Barcelona that will surprise you. We offer a personalized experience that can be supplemented with some of our activities to make the experience complete.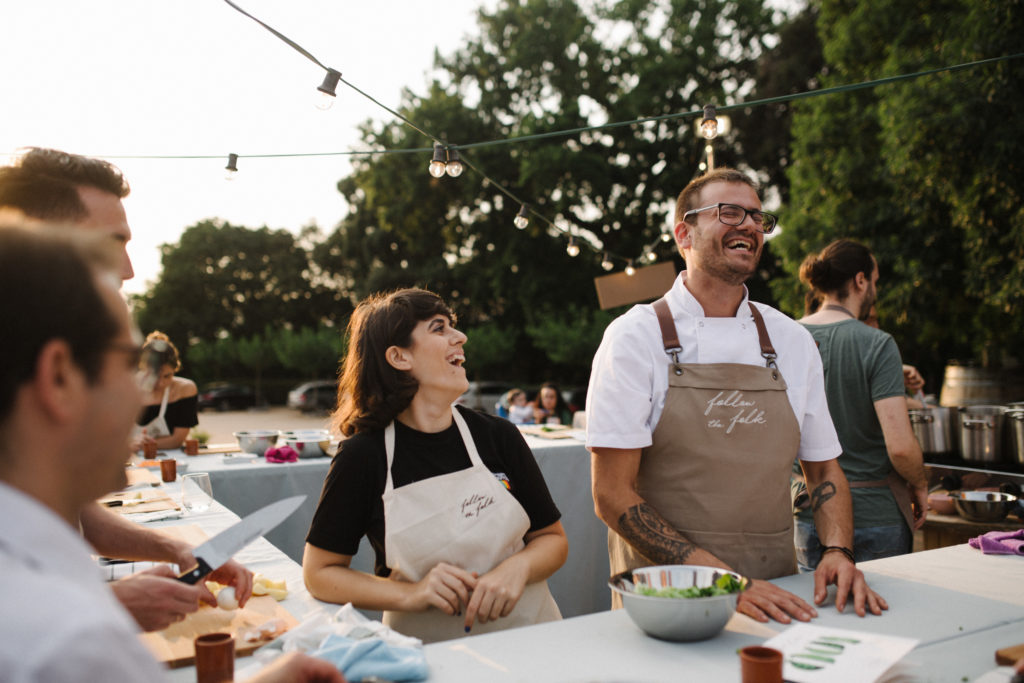 Why choose Can Roda to organize an event for companies near Barcelona?
There are many reasons for choosing to make a corporate event outdoors in our farmhouse:
We are 20 minutes away from Barcelona

Our farmhouse is surrounded by a landscape of forest and vineyards

We have many activities for wine lovers

We have a clear commitment to the land and nature

We have a room for holding meetings available (maximum 30 people)

We have an outdoor garden

We have a screen for presentations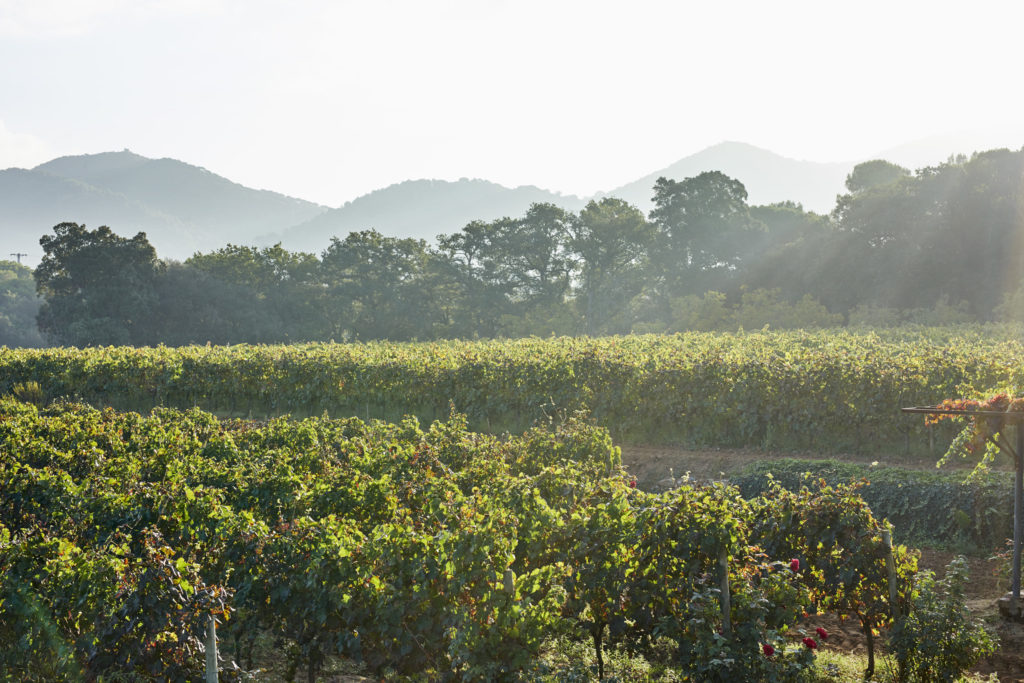 Discover all our activities and feel free to ask for something personalised for the activity that best suits your needs. What are you waiting for?
In addition to our corporate events near Barcelona we host at the Can Roda winery, we also invite you to discover our meetings for companies or our teambuilding activities for companies, which are perfect for building camaraderie among workers.
Companies that have already trusted us