100% ORGANIC
DO Alella white wines
Discover our Catalan white wines
In our online white wine shop, you will find the best Catalan white wines, ideal for pairing with all kinds of dishes and enhancing their flavor. White wines from Alella are one of this territory's typical varieties of Pansa Blanca wines.
At Can Roda, we make our wines through completely ecological means, and monitor the entire production process from start to finish. Alella white wines produced iatn Can Roda are of excellent quality and are distinguished by having a great personality and a Mediterranean flair provided by the Alella region.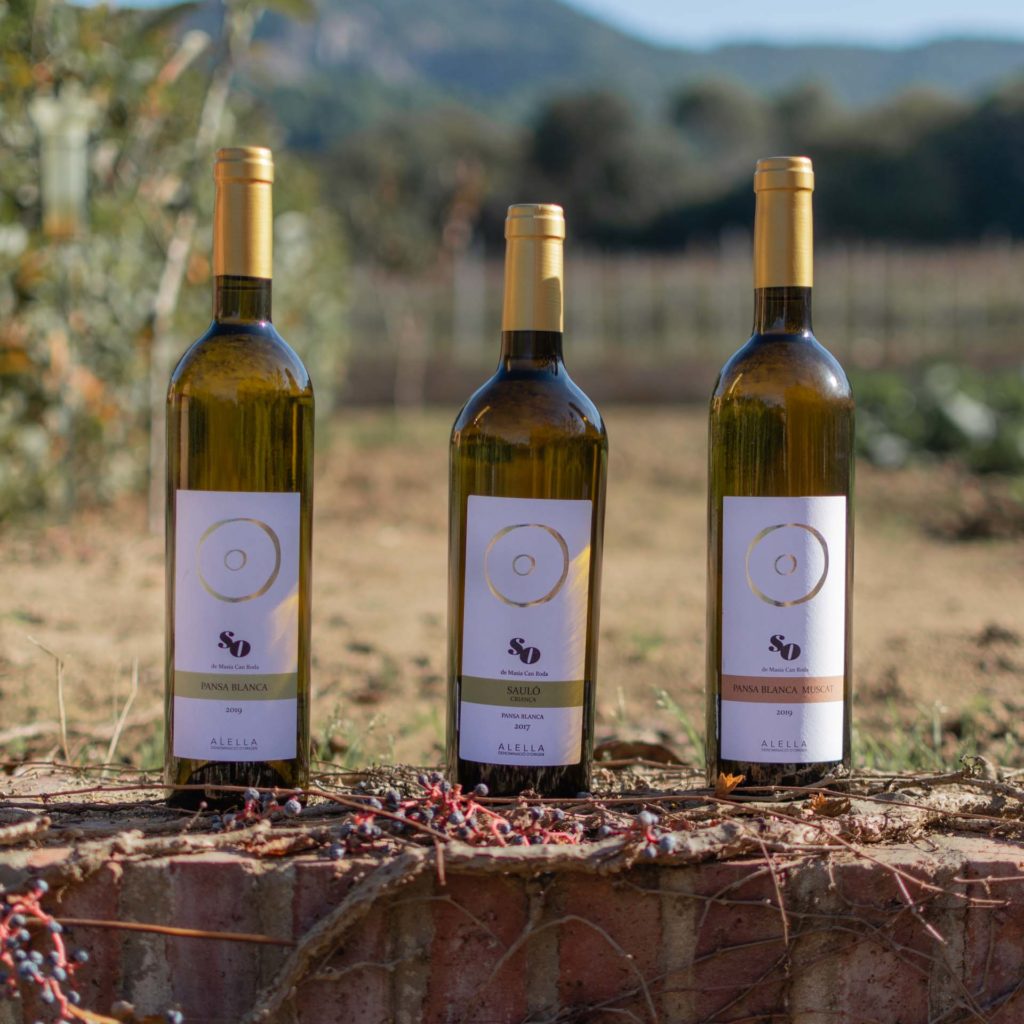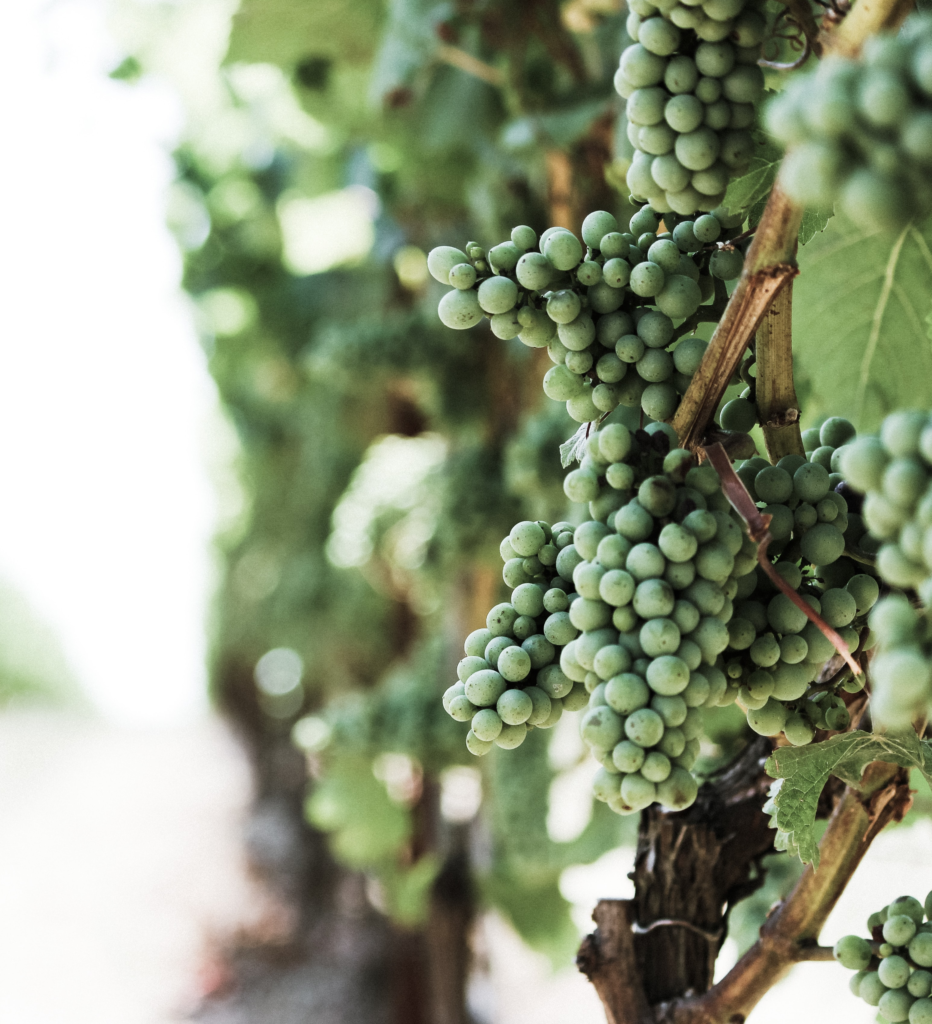 Why choose one of our white wines of DO Alella?
The DO Alella region is one of the smallest and oldest on the peninsula and one of the few that is so close to the city of Barcelona. In fact, a portion of our vineyards belongs to the metropolitan area of the city. Located between the Mediterranean Sea and Vallès Oriental, it concentrates several municipalities in which some of the best Catalan white wines are produced.
Can Roda is one of the few wineries that makes Pansa Blanca wines from DO Alella. The great secret of our wines is the territory that provides a wine with unique characteristics. That's because the predominant soil in the area: the sauló (granite weathered).
The climate also has a lot of influence on the extraordinary taste of the Catalan white wines we produce at Can Roda. The Pansa Blanca white wine raised in this Mediterranean climate is distinguished from other white wines for its flavor and particularly interesting nuances.
Savor our white wines Catalan DO Alella Can Roda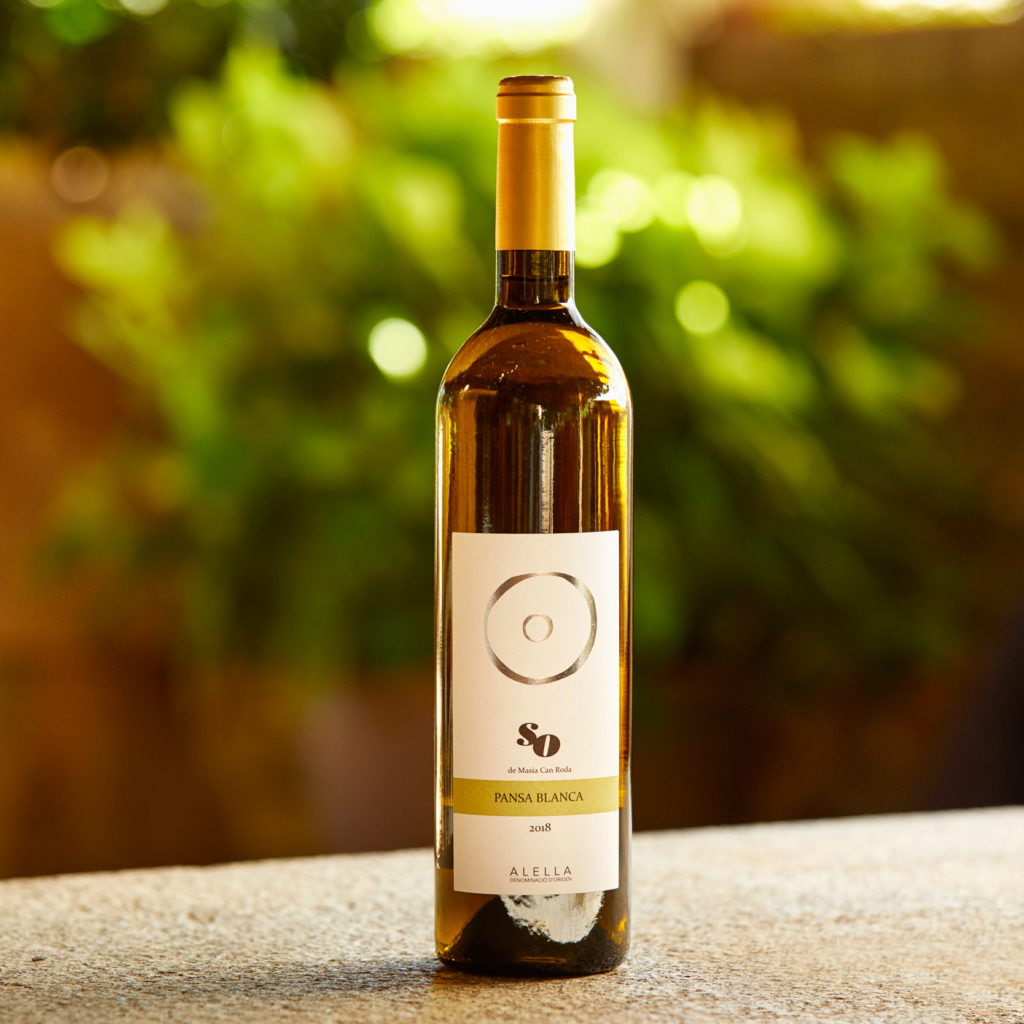 Pansa Blanca Wine
So Masia Can Roda Pansa Blanca is another example of Catalan white wines with the Alella designation of excellent quality. This wine is pale and bright yellow, light, with green highlights and light tears. Good intensity on the nose, that's clean and crisp create the aromas of the pansa blanca grape, bitter feeling more fresh aromatic traces of nosegay, fennel and aromas like pear water and peaches vineyard, with subtle hints of dryness.
This white wine from DO Alella is perfect for finger food like snacks. You can also accompany it with potatoes, croquettes, fish and rice, or clam dishes.
The palate is light silky, elegant and pleasant final step where we find again the traces of fruit and herbs. This is one of the most sought-after Pansa Blanca wines. The alcohol content of our Catalan white wine is 13%.
Our wine Pansa Blanca, one of the best white wines Catalan, is made by handpicking with 15 kg boxes, soft pressing with a pneumatic press and using exclusively the flower must and fractions gently pressing to 0.4 atm pressure.
Pansa Blanca Muscat Wine
Pansa Blanca Muscat from Can Roda is an excellent example of the best white wines of Catalonia. It is a pale yellow wine with a greenish tinge, and light looking tears.
This DO Alella white wine is ideal for welcoming reception, and accompanying light dishes such as salads or fish green steam.
Good aromatic, clean, pleasant expression with hints of fleshy fruits like peach, Paraguayan peach flowers like jasmine and magnolia, plant touches on some dry herbs.
The entrance is light and fresh, with a subtle sweet and lingering finish of pleasing balance of bitterness, acidity and sweetness, with an aftertaste of white fruit with hints of herbs. The alcohol content is 12.5%
This pansa blanca wine is made manually in boxes of 15 kg capacity, soft pressing with pneumatic press and use solely the blossom and fractions must gentle pressing pressure to 0.4 atm. You can buy it in our shop online or physical white wines, if you decide to visit.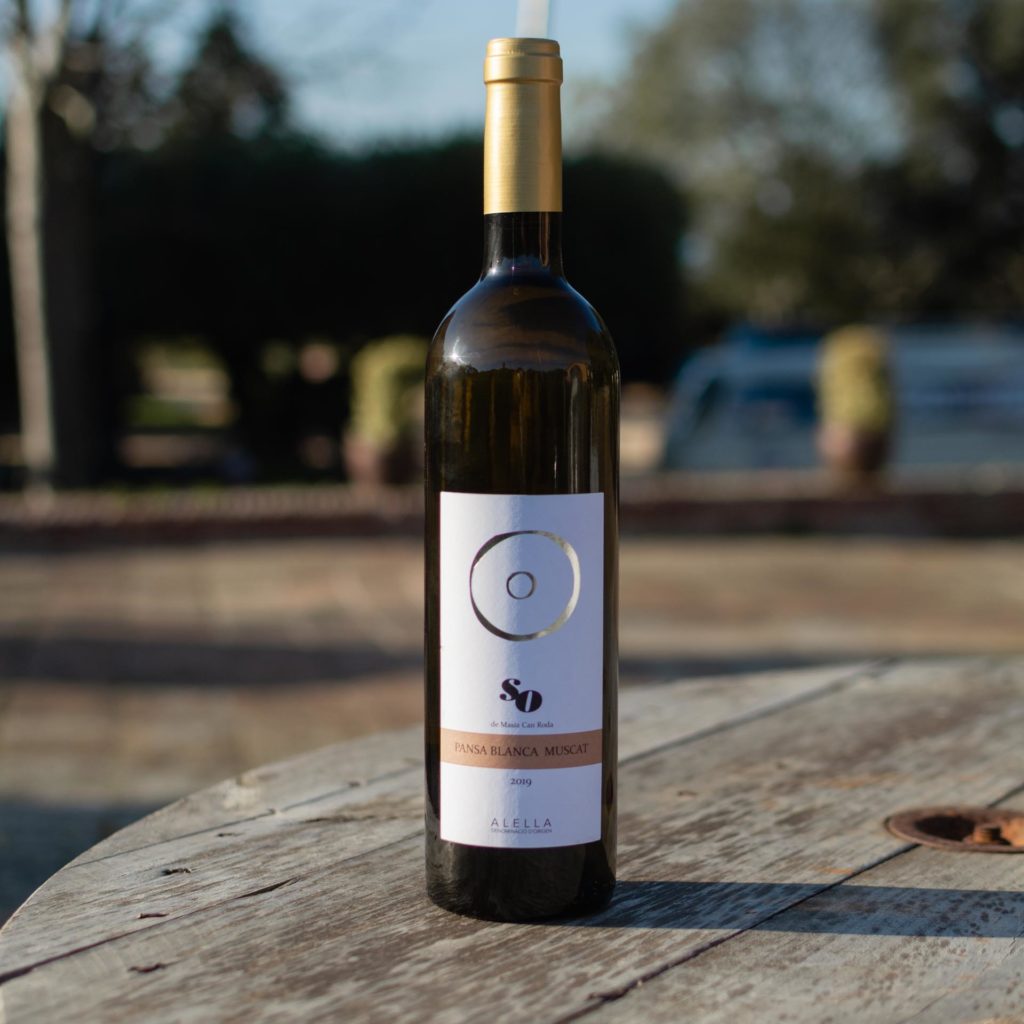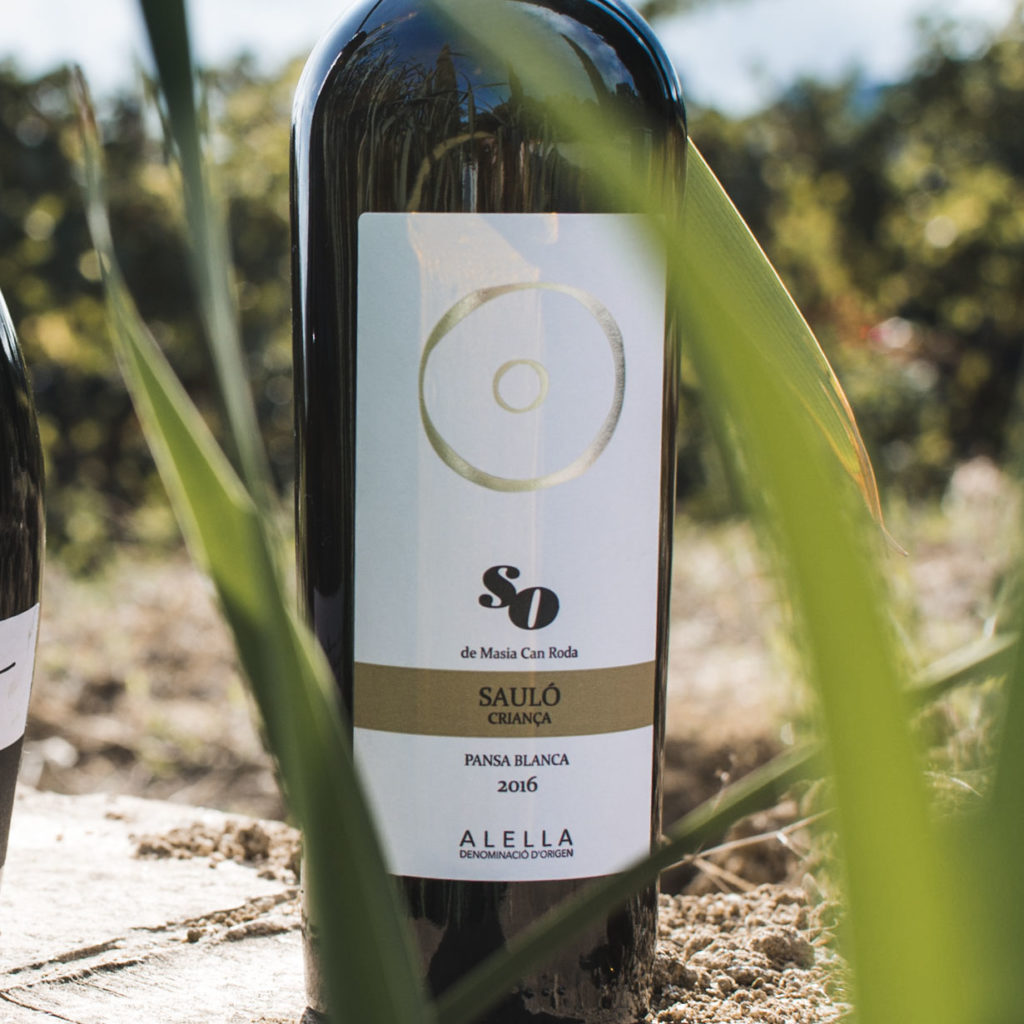 Crianza Sauló Wine
Crianza Sauló by Can Roda is a reference in regards to white wines Catalans. It is a wine lemon yellow with golden highlights, a dense appearance with the presence of persistent tears. This pansa blanca white wine is perfect to accompany cheeses, white meat, fish or nuts from the oven.
To the nose, it has a good aromatic complexity, where aromas of crianza gracing the seal of the Pansa Blanca, a neat bouquet of fennel, pear, peach, vanilla, burnt cream, milk and fruits like melon or baked apple.
The entrance into the mouth is slow, with a sweet and creamy feeling, well balanced with a subtle acidity that gives balance to the very pleasant lingering finish and with fruit aromas, soothing and nurturing the flavour. The alcohol content of this Alella white wine is 13.00%.
Crianza Sauló is made by manual harvesting with 15kg boxes, soft pressing with a pneumatic press and by exclusively extracting must and fragments by gently pressing at 0.4 atm.
Try these Catalan white wines produced at Can Roda, which are made with environmentally friendly means. If you want to taste all varieties in our store you can find our Catalan red wines or buy Catalan vermouth, but remember that you can also buy them in our winery after your visit. Are you looking for the perfect gift? Giving one of our wine cases can prove to be the thing! At Can Roda, we make it easy to buy the best Catalan white wines of the market!