Sustainable tourism
Breakfast in the vineyards near Barcelona
Start the day with a delicious breakfast in the vineyards
Would you like to have breakfast with all local products at a modernist style farmhouse? If you're like us, then you believe that breakfast is the most important meal of the day, so don't miss breakfast in the vineyards near Barcelona at Can Roda.
At Can Roda we invite you to start your day enjoying the best local products in an ideal setting like our vineyards. Amaze your family, friends or partner with this breakfast among vineyards in Barcelona that is sure to leave a big impression.
You can enjoy the magnificent scenery of our vineyards, the majesty of our farmhouse and wonderful local produce that will make this one of the most wonderful breakfasts you've tried. So if you're looking for a breakfast among vineyards in unique and bucolic Barcelona to get away from it all for a while, look no further. You can also try out our excellent wines, the perfect accompaniment to make this breakfast in vineyards an unforgettable experience.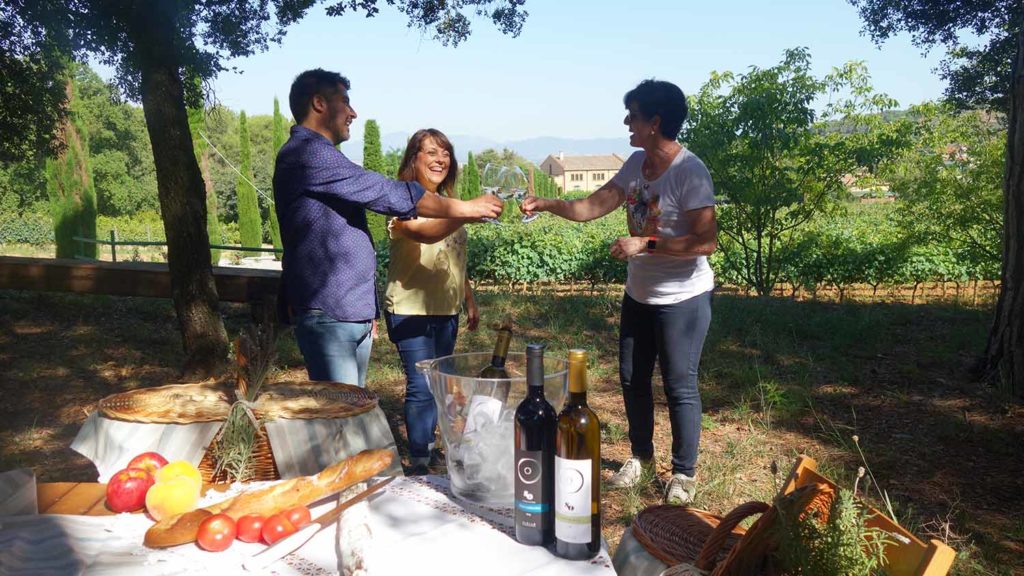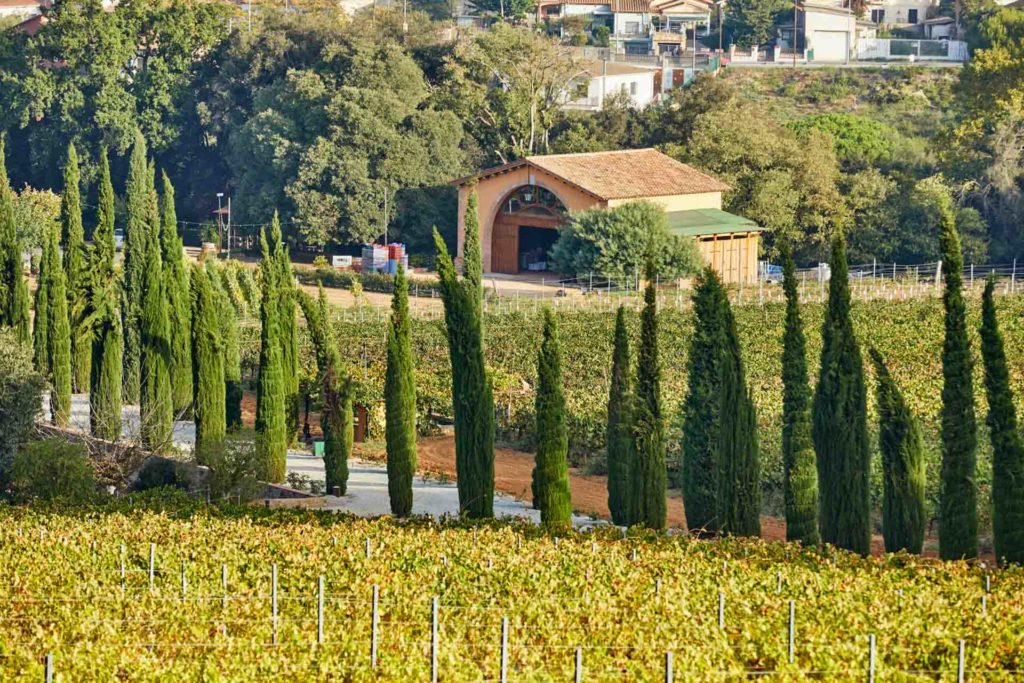 How are the breakfasts in the vineyards of Can Roda?
A breakfast among vineyards in Barcelona is a perfect way to enjoy the local cuisine and beautiful landscapes of the Mediterranean forests. This is an outdoor picnic breakfast where  you can enjoy magnificent views in the shade of the forest trees.
In addition, when you visit our vineyards, winery and farmhouse, you'll learn how we make our wines and all about our Sauló soil, our native grape variety, the Pansa Blanca as well as the history of our modernist style farmhouse.
Enjoy breakfast in an ideal environment
We have very different spaces where you can relax surrounded by vineyards and woods. The Mediterranean forests bordering Can Roda are an excellent place to enjoy the good things in life, like a breakfast among vineyards in Barcelona.
Come stroll through our vineyards and enjoy a nutritious and tasty breakfast with your family or friends and enjoy the wines of the winery with excellent products that come from our land.
This breakfast among vineyards in Barcelona includes:
Visit to the vineyards
Guided tour to the winery
Breakfast with all local products
Farewell drink with one of our wines
In addition to our breakfast among vineyards in Barcelona, ​​we suggest other gastronomic activities like brunch in the vineyards in Barcelona or our exquisite dinner. At Can Roda we hope that you will discover all the secrets to enjoying wine. That's why we have prepared a host of oenological activities. Why are you waiting to join in?