Our Syrah rosé wineis the perfect companion for a good aperitif and pairs well with a variety of dishes. In some countries, rosé wine is the most consumed due in part to its great versatility.
At Can Roda, we make our Syrah rosé wine in a traditional way and under the DO Alella, the oldest designation of origin in the Iberian Peninsula. All of this makes our rosé wines exceptional and of the highest quality and with a strong personality.
Our rosé wine is made from the Syrah and pansa blanca grape varieties. Syrah brings a very dark red must, but the pansa blanca reduces its color, transforming it into a bright pink with garnet reflections.
Type of wine– Rosé

Year– 2021

Designation of Origin– Alella

Volume– 75 cl.

Alc. Vol– 12%

Allergens– None

Grape variety – Syrah, merlot, red Grenache

Service temperature – between 6 and 8ºC
AVAILABLE IN OUR WINE GIFT BASKETS
You might also be interested in…
Notes on rosé Syrah by Masia Can Roda
Our syrah rosé wine will surprise you as soon as you see it. It is a pink Chrysler Imperial wine, of high intensity and bright scarlet reflections, with the presence of thin tears.
Our rosé wine is intense on the nose, where sweet and bitter aromas stand out, traces of wild fruits such as strawberries, blackberries, currants, on a vegetable and balsamic touch.
The entry into the mouth is timid, with a light step of present and well balanced acidity, a pleasant slightly bitter finish with a sweet and fresh sensation, which brings the traces of strawberry and eucalyptus candies. Doesn't your mouth water just by reading about it? Now you can taste it by buying it in our online wine store. You could try it at home in just a few hours!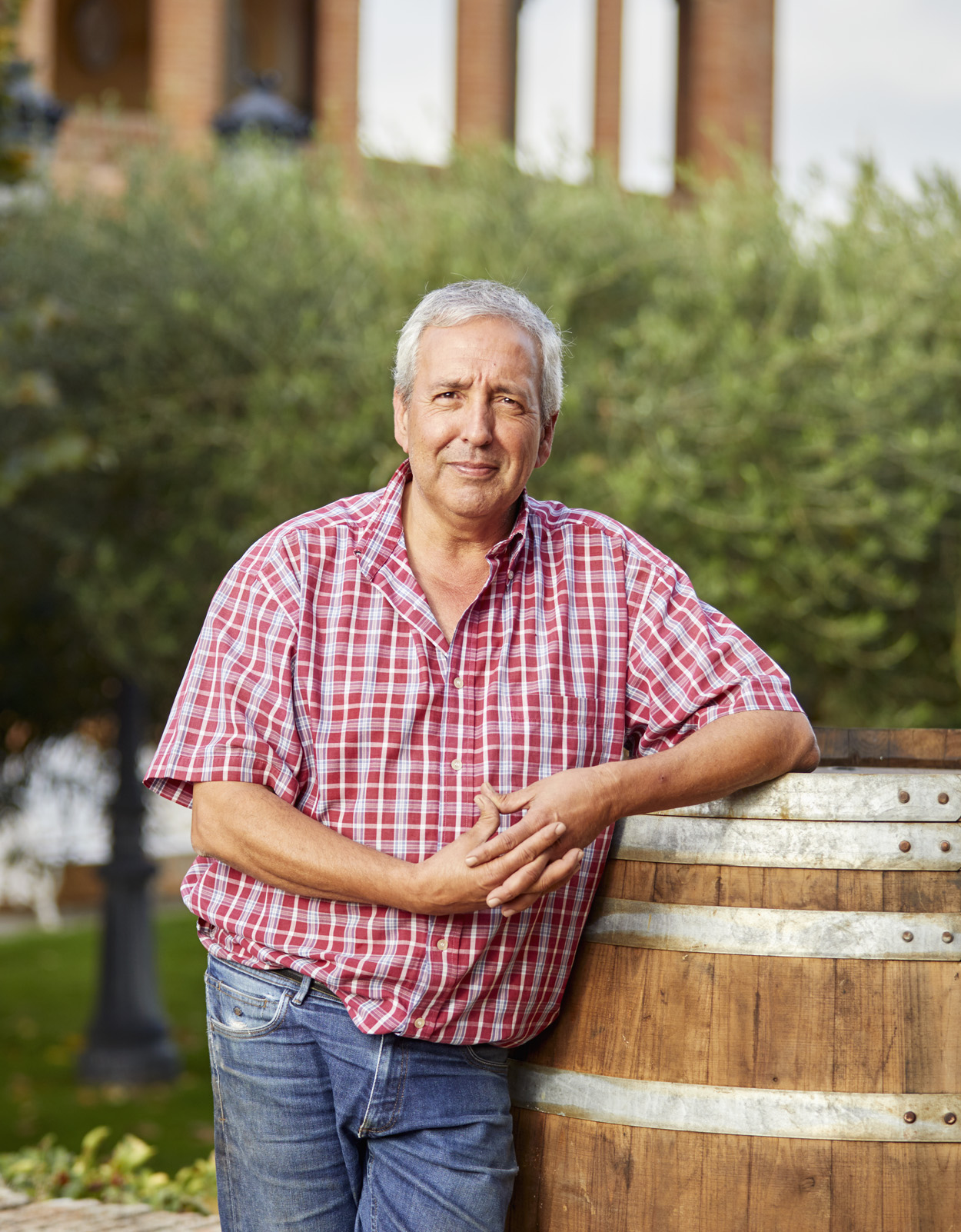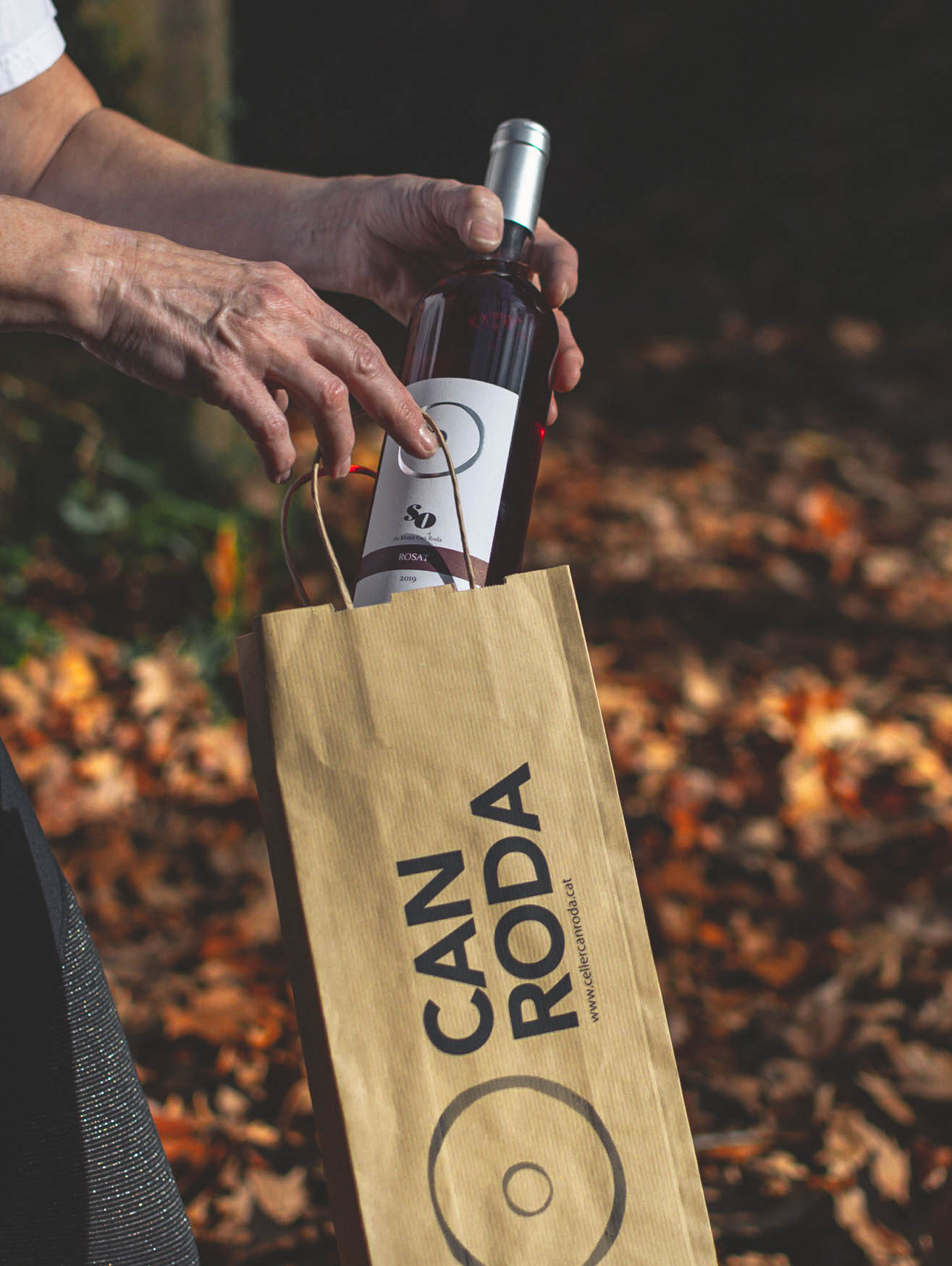 Features of our rosé Syrah
The varieties used to produce our rose wine syrah grapes are Syrah and pansa blanca. This rose wine has an alcohol content of 12.5% and the temperature most suitable for tasting is between 4 and 7°C.
How do we make our rosé wine?
Our syrah rosé more particularly is done by manual harvesting with 20 Kg crates. The grapes are de-stemmed and then the paste is macerated for 4 hours at 12°C. The must ferments at a temperature of 14°C for 14 days.
Can Roda wines have the Alella designation of origin of excellent quality, are made in an ecological way following the traditional method, in order to achieve extraordinary, personal and very Mediterranean wines.
What to pair with our rosé Syrah?
This syrah rosé is ideal for a welcome drink, plus perfect with tapas, spicy canapés, as well as dishes, spiced sausage in particular.
This rosé is perfect for pairing with dishes based on fish or smoked meats. In turn, it's an excellent choice to accompany seafood or a fresh salad.
Also, if you come to our online shop, you can find wine from the same grape variety as our red wine Syrah Garnacha and all our white wines, rose wines, aperitif wines, sweet wines and sparkling wines to pair with your favorite dishes. You can find our cases of DO Alella wines. It's the perfect gift that's sure to make an impression!
Wine baskets from our store…