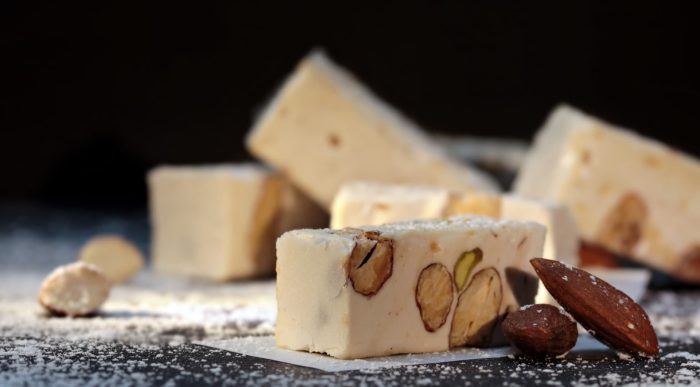 Health and safety measures applied

Possibility of cancellation 48 hours in advance
Wine and nougat Tasting
Come and enjoy a very original wine and nougat pairing workshop.
Taste So Masia Can Roda wines together with artisan nougats from Forn Prat de Mollet. You will get ideas for Christmas lunches and dinners that you make with family and friends. You will become the best host!
At the end you can buy the nougat you liked the most and be the most original guest this holiday season.
The activity includes:

Tasting of 4 wines with 4 nougats and polvorons from Forn Prat
Day: Saturday and Sunday 16 and 17th December 2023
Time: 12:30h
Duration: 1 hour
Price: Adult/s: 25€
Limited capacity: Book your place now!